10 Books on Entrepreneurship (Ranked From Worst to Best)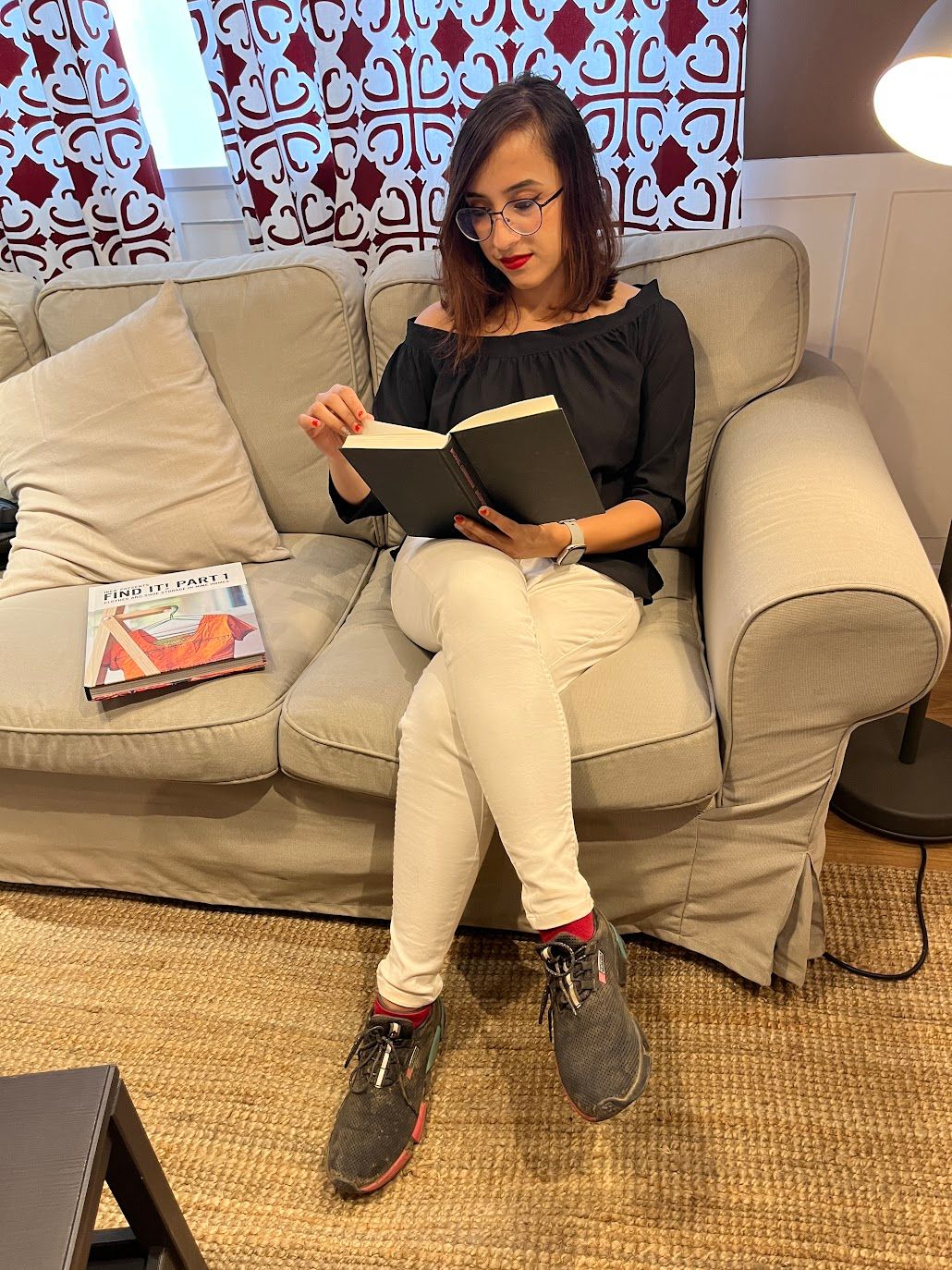 Save yourself time and effort by reading only the best!
In this ever-growing world, businesses and startups are evolving rapidly. More and more people are interested in building their brands and entrepreneurship skills.
If you are on your way to becoming a self-taught entrepreneur, you should wisely invest your time and money in business books. There are high chances that you might get misguided by some so-called bestselling books too.
In this article, I will enlist 10 business books ranked from worst to best, so it's worth your time and energy. So, let's get started.
---
10. Corporate Magick: Mystical Tools for Business Success by Bob Johnson
A successful corporate life requires hard work, patience, risk-taking, and luck. The term 'magick' refers to the ancient spells the author has tried to explain in terms of business that can help business leaders make a strategy and grow their business. The book claims to provide some 'magickal' ways to run a company successfully.
Why is it on the list?
Although those magickal ways have been glorified more than needed, the book's ratings fell gradually. The book doesn't cover practical strategies that can address real-world business problems.
Fun fact: The person who coined the term "magick", Aleister Crowley, died almost moneyless.
---
9. The Enron Story by Kenneth Lay
The book, published in 1990, is based on the renowned Enron scandal. Most CEOs want to publish a book based on their life, and Kenneth Lay was one of them.
The Enron scandal was one of the biggest business scandals when greed for wealth and power led to the collapse of a business empire. But the book is written from the perspective of a business leader who didn't know what was happening inside his company when the scandal happened.
Why is it on the list?
Kenneth Lay tried to create a standard for CEOs and what qualities a large company owner should have. The book is not worth the time if you want to learn about the Enron incident. Overall, I find it hard to recommend this book when different case studies and documentaries are available.
---
8. In Search of Excellence by Thomas J. Peters and Robert H. Waterman
In Search of Excellence has been claimed as the most remarkable book of all time, which I would like to disagree with.
The book has thorough case studies of forty-three of America's best companies from different sectors. There are many intriguing business stories but only a few groundbreaking discoveries or strategies. The book is decades old, but still, you can find some lessons relevant in the present day.
Why is it on the list?
In Search of Excellence is just like tons of other business books, having case studies of some businesses that don't even exist in the present time. It is a good read if you want to study history, but I wouldn't recommend it if you're looking for some practical advice for your business.
My Favorite Quotes From In Search of Excellence by Thomas J. Peters and Robert H. Waterman
"Many of the innovative companies got their best product ideas from customers. That comes from listening, intently and regularly."
"An effective leader must be the master of two ends of the spectrum: ideas at the highest level of abstraction and actions at the most mundane level of detail."
---
7. Jesus CEO by Laurie Beth Jones
Jesus CEO, published in 1996, talks about how the knowledge from scriptures can be applied to corporate. The book contains small chapters, each focusing on a key characteristic and relating it to modern circumstances.
Why is it on the list?
Overall, the book lacks practicality, as there is no commonality between Christianity and the business world.
Jones tried to model Jesus as the business leader but seemed like she lacked depth in her scriptural examples. There is no substantial business knowledge in the book, but it is suitable for provoking daily thoughts.
My Favorite Quotes From Jesus CEO: Using Ancient Wisdom for Visionary Leadership by Laurie Beth Jones
"It is easy to make a sales presentation but not have the courage to ask for the order. Jesus always asked for the order. He enrolled his team. He asked them publicly for a verbal contract. "I will do these things. Will you be on my team?" Then he waited for the answer."
"Perhaps the true mark of a leader is that she or he is willing to stand alone."
---
6. The Leadership Genius of George W. Bush by Carolyn B. Thompson and James W. Ware
The Leadership Genius was published in 2002, depicting George Washington Bush as an amazing leader and someone with CEO intelligence.
Keeping aside his presidential qualities, George Bush was never a successful CEO, as claimed by the book. If you can ignore the political side, you can give it a read for some solid leadership advice.
Why is it on the list?
It seems like the authors have used the name of George Washington Bush just for the publicity of their book, where they showed him having CEO intelligence that no one can understand. Ironically, one of the authors even dismissed the fact that he was a part of this book.
---
5. The 22 Immutable Laws of Marketing by Al Ries and Jack Trout
Just like the laws of the universe, there are specific laws in marketing that, if followed correctly, can bring significant profits to a business.
The authors of this book are renowned marketing experts who have put together all their expertise into 22 laws and also discussed concrete examples of how to execute these laws.
Packed with valuable insights like the law of leadership, the law of category, the law of the mind, and many more, you can definitely learn a lot from this book.
Why is it on the list?
The 22 Immutable Laws of Marketing is an excellent book with basic rules in marketing, but some of these rules often change or contradict each other.
For example, the law of leadership is not applicable in the case of companies like LinkedIn, Google, and other companies that are not the first in their field but are still flourishing.
But we know that the marketing field is dynamic, and what works for one doesn't work for others. Overall this book is worth it to develop a marketing mindset with the help of exciting case studies.
My Favorite Quotes From The 22 Immutable Laws of Marketing by Al Ries and Jack Trout
"Marketing is a battle of perceptions, not products."
"The single most wasteful thing you can do in marketing is try to change a mind."
"Most marketing mistakes stem from the assumption that you're fighting a product battle rooted in reality."
---
4. Breakthrough Advertising by Eugene Schwartz
It is an excellent book on advertising that deals with managing the marketplace and boosting sales through catchy headlines and ads.
This is the best book not only for copywriters and marketing experts but for business owners too. It is a phenomenal book that will greatly make your marketing sense strong.
Why is it on the list?
It is an excellent book to start with marketing and copywriting. Although the book is a bit outdated, the examples and concepts work well even today, so go for it.
My Favorite Quotes From Breakthrough Advertising by Eugene Schwartz:
"This is the copywriter's task: not to create mass desire, but to channel and direct it."
"No sentence can be effective if it contains facts alone, It must also contain emotion, image, logic, and promise."
"The greatest mistake marketers make is trying to create demand."
---
3. Simple Numbers, Straight Talk, Big Profits! by Greg Crabtree
Most people think understanding finance is a big deal, thanks to the accountants who make it more complex.
This book is written to help small business owners understand the basics of dealing with numbers. It demonstrates the key financial terms and understanding those can help them make informed decisions.
Why is it on the list?
As the name suggests, the author has straightforwardly explained the biggest mistakes in finance. The book also talks about managing staff and company, a must-read for anyone interested in business.
My Favorite Quotes From Simple Numbers, Straight Talk, Big Profits!
"Opportunity is missed by most people because it is dressed in overalls and looks like work."
"Profit is like oxygen — your business can't hold its breath very long without it."
---
2. What Got You Here Won't Get You There, by Marshall Goldsmith
This is an amazing book to read if you want to climb high on the corporate ladder by following simple advice, as minimal as the habit of saying thank you. As an executive coach, the author shares his experienced advice, unfiltered and easy to execute.
Why is it on the list?
This is a great self-help business book, and I would surely recommend this. It tells us how to build solid professional connections by showing gratitude, being open to criticism, and other simple steps.
My Favorite Quotes From What Got You Here Won't Get You There by Marshall Goldsmith:
"People who believe they can succeed see opportunities where others see threats."
"Overcommitment can be as serious an obstacle to change as believing that you don't need fixing or that your flaws are part of the reason you're successful."
---
1. Influence: The Psychology of Persuasion, by Robert Cialdini
The art of persuasion is one of the most significant traits of a successful businessman. Dr. Robert Cialdini has poured all his study results on what makes people change their behavior and say yes, in this highly acknowledged book.
Why is it on the list?
The author talks about six universal concepts to become a master persuader and how to protect yourself from getting manipulated. It is an excellent book for people in any sector as you should know how your positive influence on others can help you move forward; highly recommended.
My Favorite Quotes From Influence: The Psychology of Persuasion, by Robert Cialdini:
"Embarrassment is a villain to be crushed."
"A well-known principle of human behavior says that when we ask someone to do us a favor we will be more successful if we provide a reason. People simply like to have reasons for what they do."
---
For more book reviews and recommendations, follow me on Goodreads.