5 Freelance Writing Websites to Earn Extra Income In 2023
Find US-based remote writing jobs as beginner writers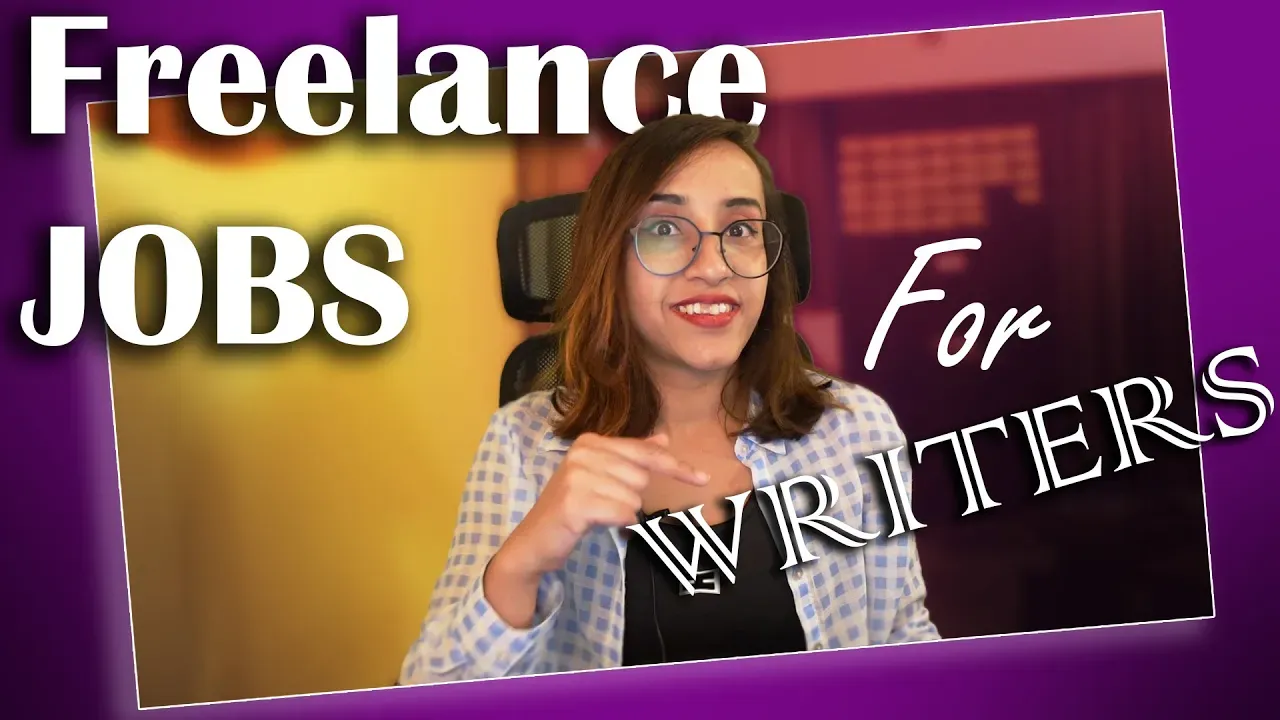 ---
Find US-based remote writing jobs as beginner writers
Freelancing is becoming an increasingly popular profession.
Some studies suggest that the majority of the workforce will consist of freelancers by 2027.
The benefits of freelancing are numerous, including
the ability to work from home,
set your own pay rates,
be your own boss, and
take holidays whenever you wish.
For freelance writers living in countries like India, working for clients from the US and Europe can be particularly lucrative because of the exchange rates and purchasing power parity.
However, for beginner writers, the question of where to find freelancing jobs remains. In this article, we'll cover four freelance writing platforms where you can find writing jobs as a beginner.
Before we start, if you'd like to watch a more candid version of this, check out the video here.
---
1. ClearVoice
ClearVoice is a content marketing platform and a talent network. It offers opportunities to work as a content marketer, writer, ghostwriter, or copywriter.
Customers on ClearVoice are seeking
articles,
website copy,
blog posts,
SEO content, and
social media content that's ghostwritten for them.
To apply for jobs on ClearVoice, you need to create your portfolio on the platform and submit samples of your work. You'll have to wait for 10 days for the team to approve your portfolio.
Once you receive the approval, you can start applying for freelancing jobs.
The best part of ClearVoice is that you can set your own rates as a writer. Check out more details here.
---
2. The Urban Writers
The Urban Writers offers ghostwriting and content marketing services, with a wide range of content types available, including
fiction and non-fiction books,
website content, and
ghostwritten social media posts for clients.
The platform also offers job opportunities for book editors, cover designers, and graphic designers as well.
As a writer on The Urban Writers, you have the flexibility to set your own rates based on your expertise and the value you bring to the table.
---
3. Writer Access
Writer Access provides job opportunities for writers, designers, translators, and content strategists. In the writing area, you can write about
general writing,
copywriting,
legal writing,
or even technical writing based on your expertise.
With over 40,000 customers on the platform, there are new job postings every day. There are more than 500,000 brands available, making it an excellent place for beginners to look for freelance jobs.
You can work whenever you want and pick projects that match your skill and interests. You can also set your own prices.
The platform takes a 30 percent cut of your income, so you'll receive 70 percent of whatever you charge as a writer. Check out more details here.
---
4. Constant Content
Unlike the other websites discussed here, on Constant Content, you can sell articles that you've already written before.
Aside from that, you can also apply for new writing jobs from the multiple options that you'll see when you join. You can browse through the list of available jobs and pick the one that matches your expertise and interest.
The rates are flexible, and you can choose your own prices. The platform claims that the highest-earning writers on Constant Content earn about $90,000 US per year.
This makes it a great place to start for all beginner writers. Check out more details here.
---
5. WordGigs
WordGigs is a US-only platform where clients and companies are looking for writers to create various types of content, such as
book excerpts,
website content, and
press releases covering niches like tech, medical, legal, or finance.
To apply as a writer, you need to submit work samples. The approval process takes 24 to 48 hours. Note that you must be a U.S. citizen to apply.
---
Final words
These are the five cool websites that beginner writers, designers, book cover designers, or illustrators can explore to find gigs that match their skills and interests.
Which of these platforms excites you the most? Are you going to try your luck on any of these? Please do share your insights and experiences in the comments.
---
Curious about how to land high-paying freelance clients? I've designed a detailed 90-day action plan to shortlist, pitch to, and convert high-value global clients. 100+ writers have benefited from this framework so far. You can be the next.