5 Truths I Wish I Knew When I Wasn't Making Money Online
If you aren't earning well from your writing, maybe you're making the same mistakes.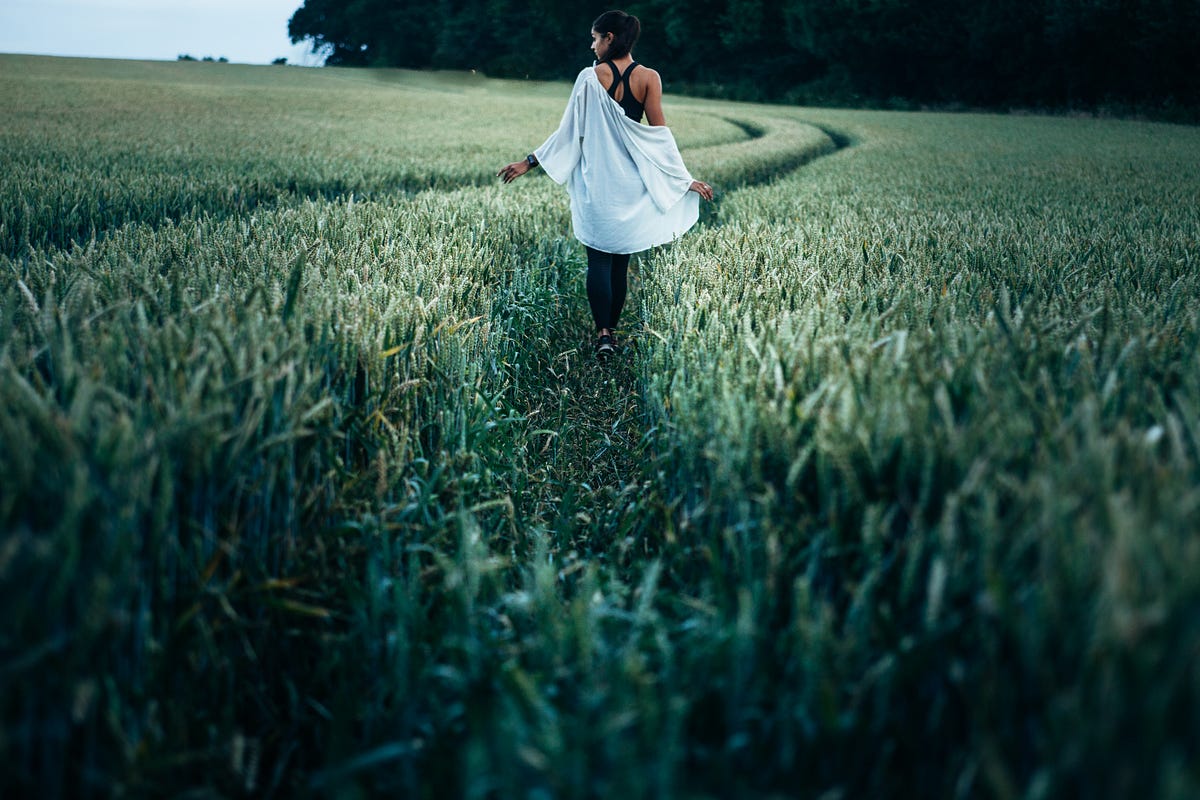 If you aren't earning well from your writing, maybe you're making the same mistakes.
Sometimes, the grass is greener on the other side.
In 2020, I knew I wanted to become a full-time writer. But I also had my doubts.
Will writing truly pay my bills?
What about the months I don't feel like writing?
Will I always have to live from paycheck to paycheck?
Turns out, my fears were baseless.
Almost two years into this journey, I realize I couldn't have asked for a better life.
I wake up at 9.30 AM but don't touch my laptop until after lunch (about 4 PM). I use that time to cook, work out, and write or think about new ideas.
I work 2–3 hours a day, doing tasks that keep the flame of curiosity in my brain burning.
I take 5–6 vacations a year. Each is about two weeks long. Always, to a place that leaves lessons and memories galore.
I have the time, luxury, and mental peace to learn pole dancing, a skill that keeps me fit, challenges my creativity, and helps me embrace my body in all her wondrous glory.
Two years ago, even if I had written down the prerequisites of a happy life, I couldn't have dreamed of a future as beautiful as this.
And as I reflect on my journey, I realize most of my lack of success could be attributed to my mindset. Once I worked on my mindset, my habits improved, my willpower became stronger, and I could see my dreams turning into reality.
Here are the five truths I wish I knew when I wasn't making money online.
---
1. Know where to focus
Writers don't get paid for their time. They get paid for their expertise.
Building expertise takes time. From what I've seen, two years is the bare minimum.
If you're working freelance, you'll get high-paying clients much before that.
But building a portfolio that reflects your expertise will act as the foundation upon which you can build a successful writing career a few years later.
If you're a beginner, here's how to gain expertise: Work for free (or less $$$) for the first 1 year.
You won't earn much, but you'll get to:
Polish your skills,
Work on real projects, and
Gain expertise so you can charge what you want later.
---
2. Don't do all the hard work yourself
Reverse-engineer success stories in your niche.
Every time I've reverse-engineered other creators' success and tweaked the plan to suit me, I've either won BIG or learned something new.
Regardless of how ahead they were in the journey.
How can you do the same?👇
Observe successful creators
Hunt for stories they wrote detailing their progress
Note what they did in the first two years of their career
Understand what elements will work for you and tweak them to suit your growth strategy.
If you follow the plan without getting distracted, you'll carve a new level of success soon. 🧡
---
3. What you say to yourself matters
For success in any creative field, learning to monitor your self-talk is perhaps the most underrated step.
You can or you can't, you decide.
"Whether you think you can, or you think you can't — you're right." — Henry Ford
Experience has taught me mindset matters. You can either think it's too hard and quit.
Or you can suck it up and work on yourself until you're closer to the best version of yourself.
Want proof this works?
Look back on the toughest time of your life, a phase you thought you won't be able to get past.
In the grand scheme of things, doesn't that obstacle seem more crossable?
You're stronger than you give yourself credit for.
The sooner you accept that the better off you'll be.
---
4. You can't do it alone
There are more failures than successes in the beginning.
You need people with similar goals to motivate you and not give up.
Find them online,
Send them a DM,
Get on a call to develop relationships.
Build your community early on. It'll serve you later.
You can use these new friends for accountability or feedback.
It all starts with creating an online group to bring them together. Discuss the group's agenda, craft a plan that works well for everyone, and get the ball rolling.
This community will be your most valuable asset, especially when the going gets tough.
---
5. Invest in yourself
If you don't, who else will?
Eat clean
Exercise regularly.
Get 7–8 hours of sleep.
Seek mentorship from experts.
Upskill to solve new challenges.
These might seem unconnected to your success as a writer or online entrepreneur. But these will keep your mind and body healthy.
You'll have more energy and positive vibes to tackle whatever challenge life throws at you.
Small steps today will set the field for a better tomorrow.
Invest in yourself and you can expect the highest returns.
---
Final words
Making your dreams come true isn't that hard if you have the right tools. Here are the five truths I wish I knew when I wasn't making money online:
Building expertise and thought leadership takes time. Don't be impatient for money in the first few months. Focus on learning.
Reverse-engineer success stories in your niche to carve out your own tailor-made battle plan to the finish line.
You can or you can't, you decide.
Build a community of like-minded people. This will be your fallback option when things don't go according to plan.
Invest in yourself, and expect the highest returns.
"Our greatest weakness lies in giving up. The most certain way to succeed is always to try just one more time." — Thomas Edison
---
Something exciting is coming soon! ✨
Join my email family if you want to build a side income from writing while staying in your job. My email subscribers get notified first!
You'll also get FREE access to my 5-day course on freelance writing.
---