Creating Apps With ChatGPT — The Possibilities for Indie Makers
Make your own app with no knowledge of coding.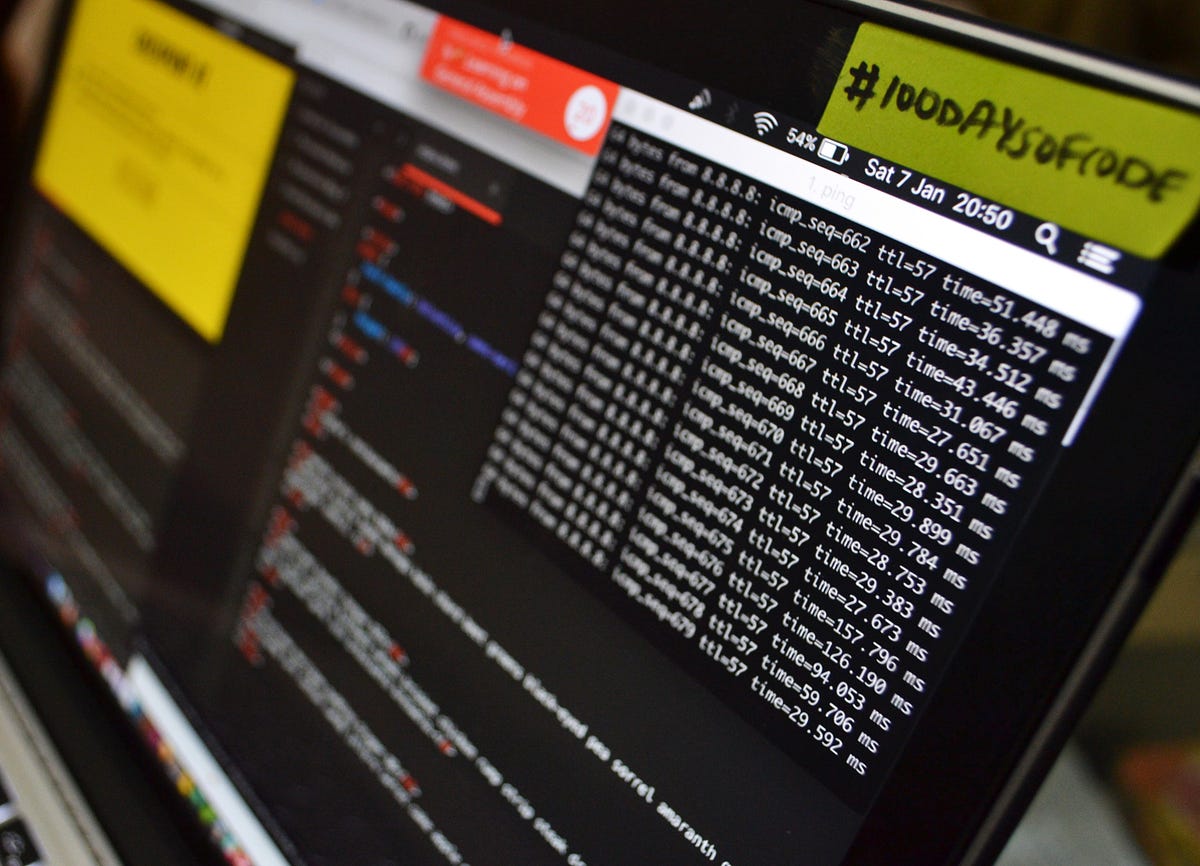 ---
Make your own app with no knowledge of coding.
Let's make it official: So far, 2023 has been all about AI.
It's impossible to scroll through your socials without coming across a viral ChatGPT post.
Cool prompts. $1000 business plans. Solving exam papers. Learning new languages.
People are doing all kinds of experiments with generative AI,l. The discussion is still hot if AI can replace humans.
But this article is not about any of those arguments.
I'm here to share one of the most interesting use cases of ChatGPT that I came across.
You can make your own apps with ChatGPT. Yes, it's 100% legit!
I'm excited to share these low-code app development case studies with you, so let's get started!
---
Creating Low-Code Apps With ChatGPT
Case Study #1 Invisible AI Assistant — A Google Chrome extension
Ihor Stefurak, the developer of this amazing Chrome extension, is not a programmer. Like everyone else, he was experimenting with ChatGPT, when he thought of building an AI assistant with the AI tool's guidance.
The idea
An invisible AI assistant is present in the text boxes of all websites you visit, that can be triggered with one simple command.
The process
Ihor upgraded to ChatGPT Plus to unlock GPT-4 and wrote the first prompt asking for help.
"I need you to write code for a Chrome extension that monitors active input boxe and if there are words that starts with <<//>> it pops up a message <<found!>>"
ChatGPT created 3 JS files, an HTML file, and a manifest.json to help build this AI assistant. Ihor spent hours fine-tuning the extension, seeking updates from ChatGPT every time the program ran into errors.
Finally, he asked ChatGPT to optimize the code for performance, and the Invisible AI Assistant extension was ready.
This Chrome extension can help you automatically search for any prompt by typing "/ai + prompt" in any text box on the web.
Within weeks of making this extension live, Ihor sold it on Acquire, making this the fastest launch to exit, ever.
Case Study #2. UTM Generator for Simple Analytics
Simple Analytics is a privacy-first Google Analytics alternative based out of the EU. Its founder, Adriaan, also leveraged ChatGPT (GPT-4) to create a simple UTM Generator for Simple Analytics.
The idea
Create an extended tool for Simple Analytics that can help track and analyze online campaigns
The process
Adriaan fed in the existing homepage in ChatGPT and defined the JavaScript API he wanted. After generating translations, he launched the simple yet useful tool as a part of his existing platform.
This UTM generator is made for marketers, content creators, and business owners to track and analyze their online campaigns.
It's a neat tool created with the help of ChatGPT, and shows yet another way in which we can use AI to create tools and apps.
---
How The Future Looks Like for Human Developers
Let's keep all pandemonium aside — No, ChatGPT cannot replace developers.
Sure, it can guide you through the process of building an app, but it won't build the whole app on its own.
ChatGPT can be extremely helpful for indie developers to:
Validate their app idea
Write code snippets in any language to put together and create an app
Suggest UI modifications
Get technical assistance
Plan marketing strategies
ChatGPT can support all these processes, but it cannot take over and deliver the entire app.
You'll still have to run the codes AI generates and follow proper procedures to integrate an app or extension with the required platform. All of these processes are also easy to learn, if you really want to create your own apps.
Note that the app development experience on ChatGPT is not entirely bug-free. When you're asking for codes from ChatGPT, it can:
Cut off the answer after reaching a certain word count
Generate code using wrong API parameters
Generate very slow response
Crash while processing huge data
You'll also have to copy the relevant files every time, and that can be a hassle. I hope that ChatGPT is working on these bugs so that non-techies can also build simple apps easily.
---
What Will You Make with ChatGPT?
This is the only question I could ask myself after seeing these two amazing apps built with ChatGPT's help. I don't know how to code, but I keep having app ideas that can make my life easier.
It's relieving to know that the next time I have an idea, I won't have to wait till I run them through my techie friends. I'll simply fire up ChatGPT to at least understand its DIY plausibility.
This opens up wider opportunities for independent developers who may have struck a golden idea, but are struggling with building their app. ChatGPT can help them solve errors in their code for smooth execution.
For non-coders, this use case affirms that the idea is the king. You'll have to learn the basics of building an app, and then use ChatGPT to write codes and get instant technical support.
Have faith in your ideas and get assistance from AI to start building your own app, right away.
It's interesting to see how these AI tools develop and impact our lives further. For now, I'm inspired to create a small app of my own using ChatGPT. What will you make?
---