Earn $200+ an Article By Writing For These 3 Websites
2023 is the time to make money by doing what you love.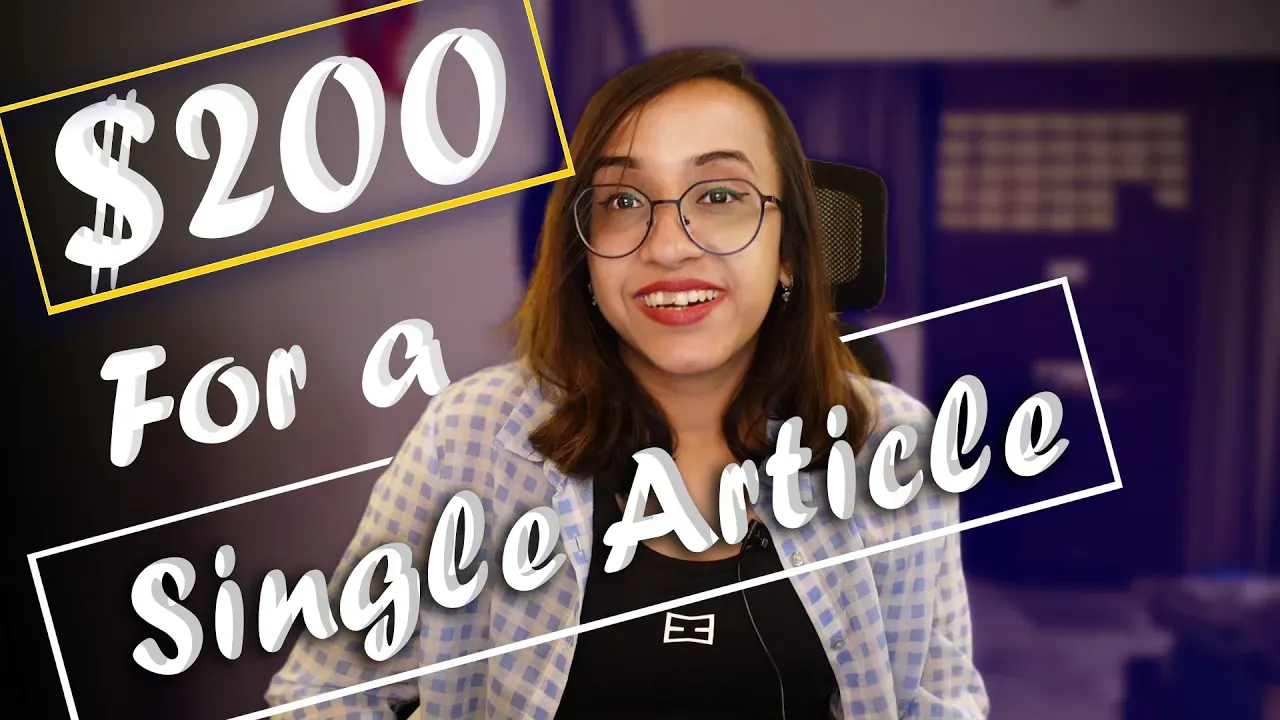 2023 is the time to make money by doing what you love.
I've been a writerpreneur for two years.
I know how valuable it is to find opportunities that pay well for pursuing your passion.
If you love writing, there couldn't have been a better time to monetize your hobby. In 2023, there are multiple opportunities for writers to make money, including —
In this post, we'll take a look at the third option.
Here are three websites that provide an excellent opportunity to earn a decent income from your writing skills. Let's explore the possibilities to earn $200 US per article.
Before we begin, if you'd like to watch a more candid version of this article in video format, head here —
---
1. Buzzfeed
BuzzFeed is a well-known name in the digital world, thanks to its click-worthy masala content.
This platform is currently seeking articles in a wide range of niches, including
LGBTQ+
daily trending stories,
travel articles,
health,
beauty,
lifestyle,
K-pop,
personal finance,
and many more.
If you have a flair for writing in any of these niches, then BuzzFeed may be the perfect platform for you.
The payment for listicles on BuzzFeed is a flat rate of $200.
If you're confident you can create engaging listicles with the potential to go viral, then BuzzFeed could be an excellent platform. You get to showcase your skills and get paid for them.
Check out their guidelines for writers for more information on how to submit.
---
2. Dame
If you have a passion for writing about
relationships,
sexual health,
culture,
and more, then Dame may be the perfect platform for you. Dame is a website that's focused on promoting sexual wellness and feminism through its content. They're currently seeking SEO-friendly articles that fit these niches.
Dame doesn't have any specific guidelines for writers at the moment. You can get an idea of what they're looking for by going through their previously published content. You'll get insights into their preferred writing style and the type of articles they tend to publish.
Word count
800 and 1200
Payment
Flat rate of $200 per article.
If you're interested in writing for Dame and have a passion for promoting sexual wellness and feminism, start applying today.
Check out their website to know what type of articles to submit.
---
3. Apartment Therapy
Apartment Therapy is focused on all things related to homes. They are currently seeking articles on various topics, such as
home style,
organizing,
cleaning, and
cool home projects that have shown great results.
The pay for each article varies from $175 to $200.
It's worth noting that Apartment Therapy is accepting more personal essay-style articles along with photographs and proof to show that the tips you've listed work.
Check out their guidelines for writers for more information on how to submit.
---
A note on pitching
If the submission guidelines mention you don't have to send the full article, only a pitch, then here's what you need to know about the pitching process.
A compelling pitch has five elements:
Brief description of your content
Proposed structure of your article
X factor: What makes your idea unique
Relevant photographs that prove you have tried the tips you've mentioned in the article.
If you're a new writer who is not sure how to write a pitch that gets you accepted into reputed websites, I have made a detailed video covering the five elements of a successful pitch-
---
Curious about how to land high-paying freelance clients? I've designed a detailed 90-day action plan to shortlist, pitch to, and convert high-value global clients. 100+ writers have benefited from this framework so far. You can be the next.