Freelancing Jobs For Students: The Why, How, Where, and How Much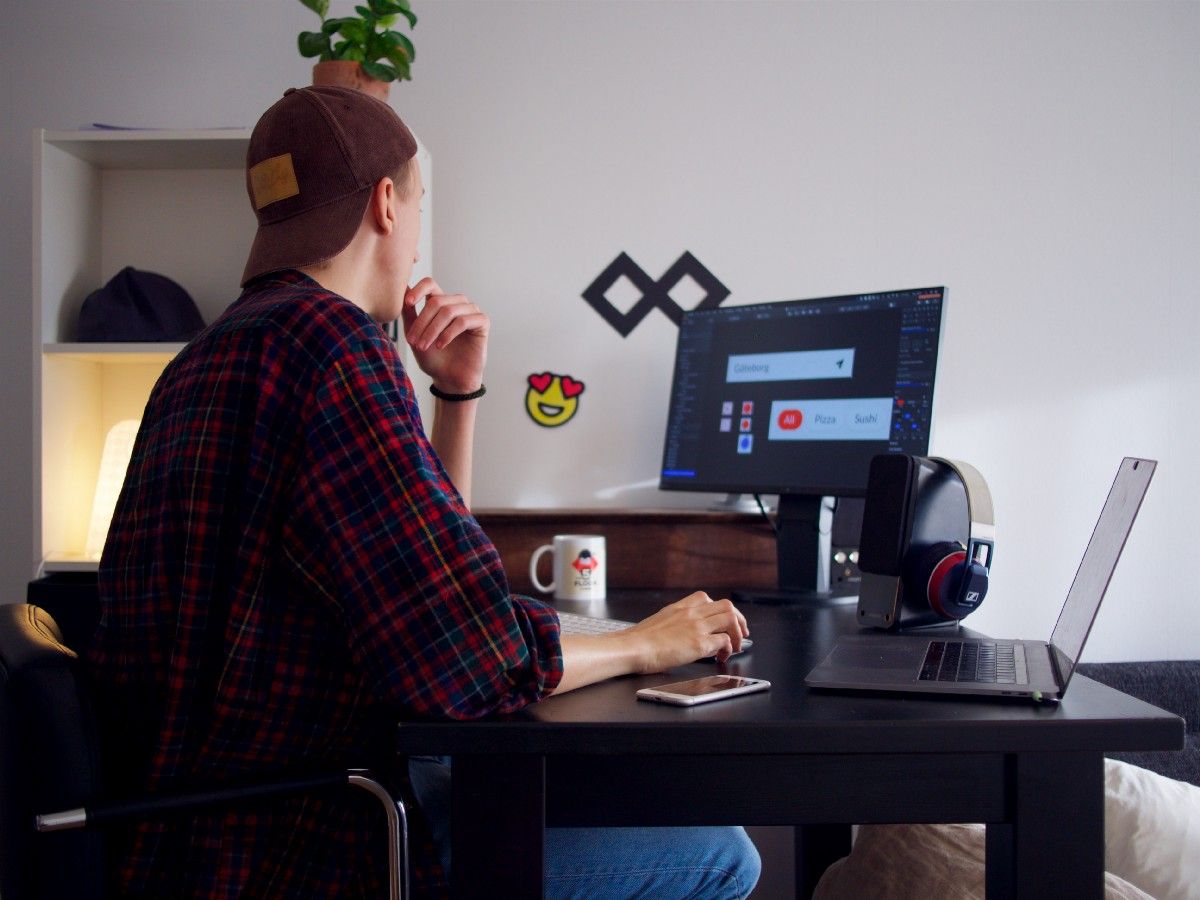 ---
Everything you need to know about finding a freelance job when you're in college or school.
Whenever I post about my freelancing career online, I get so many questions asking how can students start their freelancing career in school or in college.
Well, the truth be told, I didn't start my freelancing career in college or school. Freelancing wasn't a viable career option then.
But now, in 2022, with the power of the internet, there are so many amazing freelance opportunities for students in school and college.
To discuss that, I conducted an interview with Chaarmikha Nagalla, who has been a successful freelancer in her third year of college. She's also a 2x TEDx speaker and an alumnus of the LinkedIn Creator Accelerator program.
All of these achievements, and she's not even 20 yet. Isn't that amazing? So let's dive right into the interview with Chaarmikha. You can watch the video version of the interview here.
---
Q. What are some skills that students can learn and develop so that they can become more hireable as freelancers?
I'd say transferable skills helped me a lot.
I started freelancing with graphic designing because it appealed to my aesthetics. I was really interested in designing from the start and using my creativity.
It started off with basic Canva designs. All I did was put templates together, and make it look a little prettier. I started off with templates, but luckily I also got hired to make these templates.
Then I started writing alongside. Because someone wasn't there to give me a brief on what I had to design, I had to write my own briefs on what I had to design. That's when I knew maybe I had to take the help of some tools on the internet.
YouTube was been a great teacher throughout my journey and I've learned from a lot of YouTube.
You need to be open to getting your hands dirty. It is okay to fail it, but you learn something in the end, and that's a major learning in my journey.
---
Q. Can you share a little bit about your freelance journey as a student?
Initially I started off as a graphic designer through tiny gigs. In fact, I'd done a lot of unpaid internships before I even decided that this was what I had to do.
But I think it's the hard part that got me to this because I've been through an internship that exploited my talent and it didn't really pay me well.
Then I wanted to take that challenge up and wanted to earn the money I deserve for this. I'm giving my time and energy dedicatedly. And it so happens with design or any other field for that matter, that they give you an edit, then you edit the whole thing, and they give you another edit.
So it came out of that frustration in the start that internships aren't doing me any good. So why don't I start freelancing then?
That's when I looked up opportunities on LinkedIn. But something on Upwork worked out well for me.
---
(Question from audience) After being active on LinkedIn, Upwork, and Facebook groups for months, I still cannot find clients for content writing and social media writing. I feel that freelancing is saturated already. Is that true?
That's a fascinating question. I don't think it's saturated, but I think it is competitive.
Right after a few minutes of posting a job on Upwork, you get around 50-60 proposals. But what to pick is dependent on how you pitch and your portfolio.
Something that worked out for me was to make a fake portfolio. In the start, I made a portfolio of a non-existent company and made a couple of designs and a website for it. This actually worked out great. Then I designed a few Instagram posts and presentation designs and made a whole brand kit out of it.
That's how my interest in branding started as well.
What I'll say is build a great portfolio that someone can't deny you if you don't have experience. Fake it till you make it.
Another interesting way to build a proof of work is to create content for yourself. Build an Instagram page where you are creating great designs. If you are writing on social media, and have your own brand, this can serve as a great portfolio.
That is what has worked for me, and that is what I keep suggesting to people all the time.
It is a very competitive world out there, especially on platforms like Upwork, but it is still possible to get good clients, but you have to learn to pitch to clients properly, and how to show your work in the right way.
---
Q. What are some tips for pitching to clients that have worked for you?
Most of these clients you never interact with in real life. A sad part about it is you have to pitch according to their pain points.
My first exposure was when a client posted a requirement on Upwork.
So I went in up there and I saw this person had linked his LinkedIn profile. So I went to their personal LinkedIn and pitched them there. This was probably easier for them to say yes or no than to navigate through thousands of proposals on Upwork. So once they saw I had a decent enough portfolio, it was a deal out there.
I think learning cold emailing is important. Sometimes we are too overconfident in the way we pitch. That doesn't mean we give up the confidence that we have. Understanding the tone of your writing and knowing what works well helps.
---
Q. Do you have any specific platform-specific tips that can help students  on LinkedIn and Upwork to find opportunities and land good clients?
While LinkedIn and Upwork are major platforms that worked for me, something that I also found extremely helpful was offline networking.
The moment you put yourself out there and sell yourself, you'll see how it is much more effective than writing a cold email. Approaching people and putting yourself consciously in areas where you can network with people is a solid way to find work as a student.
The moment when someone approaches offline, and you find their work pretty decent, you might end up hiring them. And that's how I got around two of my gigs initially.
If you don't find any meetings or meetups, you can also organize one. Just say that I'm hosting a meetup for writers.
---
Q. What changes have you seen in yourself throughout your journey of freelancing?
Actually a lot of things, but now I think I value my time a little more. I value my time in terms of money right now.
Another very positive change that happened was that I was not underselling myself. After having experiences of freelancing, it just shows that you have the capability of handling a few things.
Remember the client probably hired you because you handled it better than others. So take leverage of that very fact and do not sell yourself low initially.
I also started measuring my money in terms of time for that matter.
Let's say I want to buy an iPhone. How many hours have I worked for it to actually buy it, and is it actually worth it? The moment you realize you worked 50-60 hours to get that one iPhone onto your hand, you just don't want to make that investment. You want to analyze the pros and cons.
Freelancing also builds more confidence. You learn not to limit yourself in boundaries.
---
Q. Do you have any tips on where and how students can find high-paying freelance gigs?
One way of getting high-paid freelance gigs is when you propose it yourself, instead of them putting up the proposal first.
In psychology there's actually this concept called irrational value assessment. We think that because we paid more, the quality is much more. That is the exact phenomenon that goes behind Starbucks coffee. We think because we have paid more money, it means it's of good quality. I think humans fall into that loop generally.
So asking for what you deserve when you approach yourself generally works out well. Or if not, you can play around with the rates and go ahead and explore other opportunities.
Breaking your national boundaries and going out and exploring the full world in itself is essential. If you play around with the exchange rates, you can earn more than what you'd make while working with people from your country.
Do not say no to low paying gigs at first. Have them on the side. And once you get a better paying gig, just throw them aside.
You cannot expect to be paid $1 per word at the very beginning of your career, right? It would take you months and years to get there. So in the beginning, you should be willing to put in the work, and then later you will definitely get highly paid if you keep upskilling yourself.
---
Q. Please share some tips which help you negotiate rates with clients as a student?
With respect to negotiating, one, you give proof of work.
Two, adding big names to your portfolio helps. If you can show the growth at which your other clients grew, you will be able to negotiate higher rates.
Showing that you're flexible and willing to accommodate their needs also helps. Let's say they want you to make a PowerPoint presentation and 10 slides later, they want you to add another other one. I think that shouldn't be a big red flag. Doing things a little flexibly in the start will help.
---
Q. Before we conclude this, is there any final message you'd like to share with the students who want to learn about freelancing jobs?
All I'd say is be ready to get your hands dirty and to explore everything you possibly can before saying the world of freelancing is saturated.
Don't say no to any gig before trying it out. If it doesn't work in your favor, don't take up another similar gig in the future. That would be a gateway to much more learning.
It's always possible to keep learning. If you say no, you're just closing yourself to that opportunity forever.
---
---
To read more from me, join my email family. That's where we talk about the things that make us introspect and make changes.
---