How I Make $260+ Passive Income Every Month on Medium
Make money even without actively writing articles.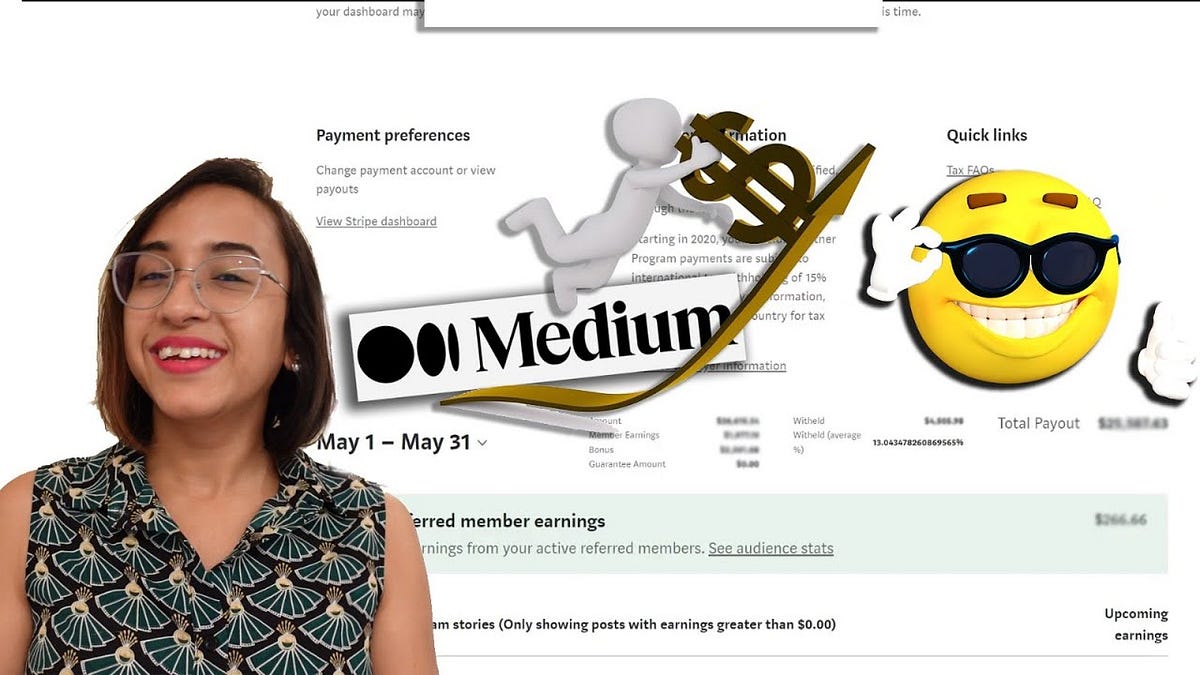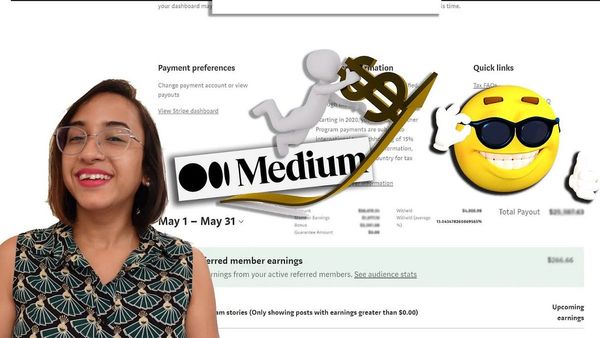 ---
Make money even without actively writing articles.
The dream of every writer: Passive Income.
Okay, I might have exaggerated that a bit.
Maybe it's not the dream of every writer, but if you are someone who has been publishing your work online, you know how valuable passive income can be.
By passive income, I mean the money that you keep earning month after month without having to put in any active effort.
Today, I want to talk about how I earn $260 every month on Medium as a passive income.
Before we begin, I want to clarify two things.
This $260 is completely passive. Even if I don't write any story on Medium, I'll still be earning that.
You're eligible to earn this passive income from Medium only if you belong to one of the 33 countries that currently enable people to earn from the Medium Partner Program.
Here's a more candid version of this story in video version (with proof of income and screenshots) —
---
First of all, what is Medium?
For those of you who aren't aware, Medium is an American blogging platform where you can write on just about any topic you want. You can get paid based on how many minutes your stories have been read by paying members of the platform.
If you're new to Medium and would like to explore more, I've made several videos detailing how you can start writing on Medium and start making money.
You can check them out here —
---
The secret passive income source on Medium
I'd first like to show you proof that this actually works. This is a screenshot of my partner program earnings where you will see how much passive income I have been making each month.
As you can see, this is $269 and it keeps coming every month.
This is called the "Referred Member Earnings".
Medium has recently come up with a cool program where, if you refer members to become paying members of Medium, you can get paid based on how many members you have referred.
To enable this, you have to:
Go to your settings, which can be found in the top-right dropdown menu.
Click on settings and go to the publishing tab.
Scroll down and click on "Promote Medium Memberships".
Medium will then add this at the end of every story you publish. This allows people who read your story to become Medium members through your referral link.
The membership fee for Medium is $5 per month. You get a 50% bonus for every member you refer. After taxes, you get about $2.25 per member.
The passive income I have been talking about is this referral bonus from Medium. This is a great way to get extra money and inspire people to join Medium and read more.
---
How to be eligible for this extra passive income?
The best part about Medium's referral bonus program is that you don't have to do anything extra than what you're already doing. If you plan on writing, say, 10 stories every month on Medium, that's all you need to do.
Focus on your stories, and the earnings that come from your stories will be there irrespective of this new Medium referral bonus program.
The more great stories you write, the more people will read your stories, and if they choose to become a member, you're going to get paid.
This is basically free money for writing good stories and bringing more readers to the platform. It's a win-win situation for both the readers and the writers.
The best part is, it is 100% passive.
Like the partner program earnings, if you don't write a few stories each month, then your partner program earnings will drop.
But even if you don't write anything, the people who join Medium through your referral link, if they remain on the platform, then you're going to keep getting this money month after month, making it a truly passive income source.
---
Passive income on Medium: Final words
If you're a writer who's eligible to make money from the Medium Partner Program, then this is an amazing way to increase your earnings and have some passive income as an income stream in your portfolio.
That's all that I wanted to cover in this article.
I hope this was helpful to you. If you have any questions, please let me know in the comments. I'll be happy to answer them.
Also, if you're from a country that's not among those 33 countries currently eligible for the Medium Partner Program, then I've made a video covering how you can make money from Medium even if you don't belong to these countries. If you're curious, check it out here.
---
If you enjoyed this story, here are a few more you might enjoy —