How I Manage an Active Social Media Presence Across 6 Platforms
You can start by finalizing some social media platforms where you'd like to build your presence. Start slow with cross-platform content posting. Once you gain momentum, it's only onwards and upwards from there!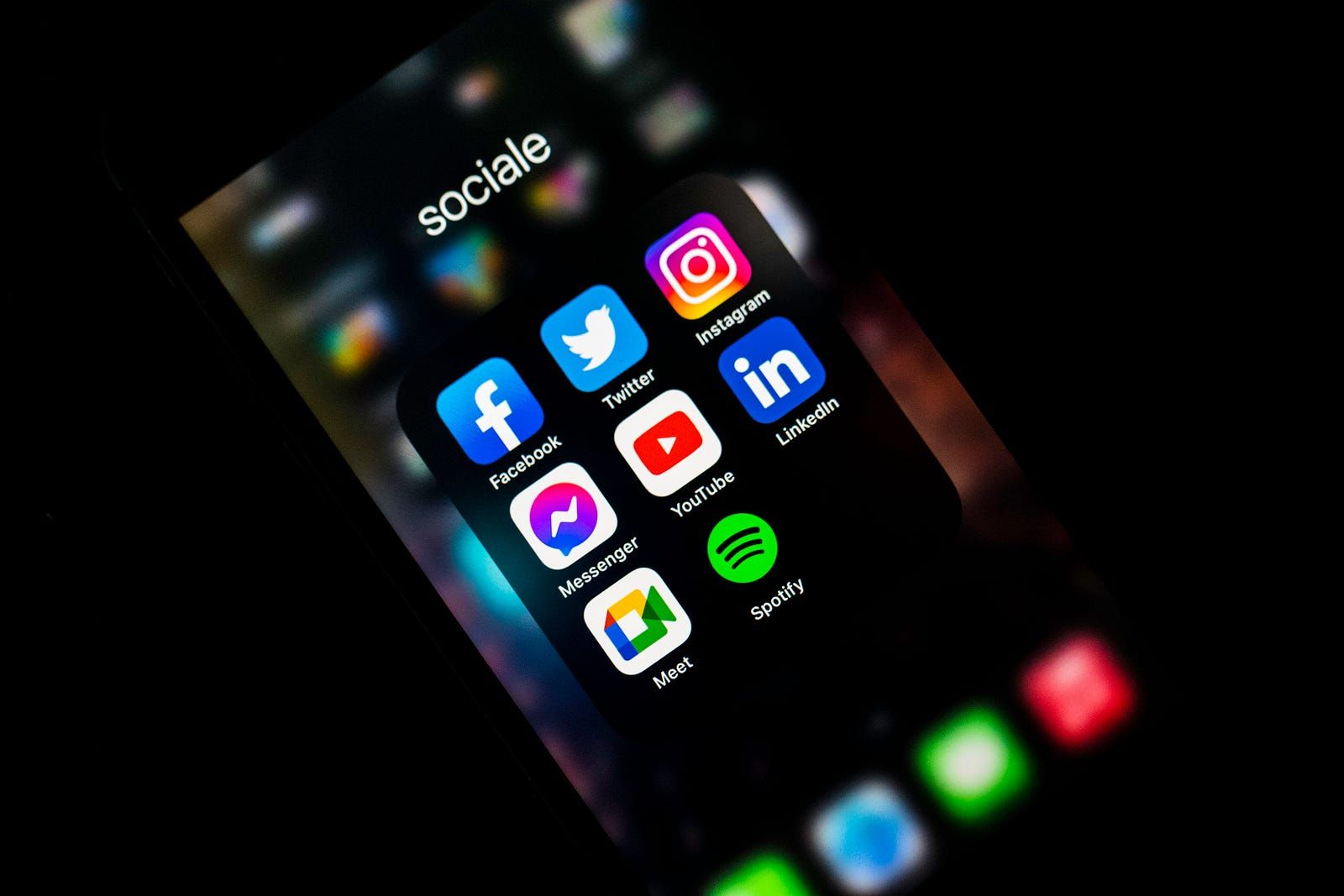 Replicate my blueprint to make $$$$ from social media.
Did you know about 4.6 billion people used social media worldwide in 2022? This figure is projected to be 6 billion by 2027.
As an entrepreneur and creator, you won't find such an audience base anywhere else.
You can get attention from all over the globe on social media. I'm sure all of us know this in 2023, and still we don't fully utilize the potential of social media.
Most of my fellow creators are frequently active in one or two social spaces, but that's not enough. You should build your presence on multiple social media platforms because:
Each platform has a separate user base with some overlap, allowing you to widen your digital footprint.
You won't have to rely on a single algorithm. Suppose you use only one platform to post images, but your platform starts boosting videos. Your reach may come down unless you entirely change your content format.
In some cases, social media sites also block accounts for no fault of their own. You need multiple platforms to safeguard your content and have an intact follower base.
When you target your audience from different platforms, you own the audience without depending on the site itself. For example, if Twitter decides to take one of your posts down, you can still share it on Instagram or LinkedIn. The message will reach your target audience without depending on a single platform.
Every site also comes with its own set of functionalities, and all features may not be the same. You can establish your personal brand using different tools on each platform instead of posting the same content everywhere.
In this article, I'm going to share some insights on how I effectively manage my social media profiles and make sure the followers translate into real $$$$.
Here's a breakdown of all my social media accounts:
With more than 220k followers across social media platforms, it's not easy to keep up with changing algorithms and viral trends. But these platforms have collectively helped me in:
Building my personal brand through Medium
Finding multiple high-ticket clients through Medium and LinkedIn
Reaching students and buyers for my digital products through Twitter and Instagram
Connecting with my loyal audience and taking their feedback through 2 newsletters
For me, it's all about staying present across platforms, and offering value to my clients and students.
You can have similar results from your social media accounts if you establish a proper framework.
Easier said than done?
Let me walk you through my process of managing 5 social media platforms with a high following.
---
Step 1: Writing on Medium
Every entrepreneur has a primary platform around which they build their business. Other social media channels complement this for all-round marketing.
Medium is my main platform where I write articles from scratch. It is a growing platform for aspiring writers to build their following.
I follow a strict daily routine to ideate, write, and publish on Medium at defined intervals. I started by publishing 30 articles /month and decreased the frequency to suit my readership.
---
Step 2: Tweet threads for Twitter
Once my article is live on Medium, I can use it as a knowledge source and break it into multiple tweets or tweet threads.
For example:
I published a long-form article on Medium titled: 4 AI Tools for Online Entrepreneurs to Get Things Done Faster. Hundreds of readers appreciated this helpful article on Medium.
Then, I used the same research to create a tweet thread on Twitter. Here, I listed the tools with a brief description, keeping up with Twitter's style of concise content.
If you're an entrepreneur without a Medium account, you can start from Twitter. Ideate and research a topic and utilize it across all your social media accounts to increase your reach.
---
Step 3: Converting the Thread to a LinkedIn carousel
The next step is to convert your Twitter thread to a PDF. You can post this PDF on LinkedIn as a carousel.
Take this post, for example:
I wrote an article on Medium discussing my process of building 7 different income streams within a year.
Then, I took some highlights and shared them as a Twitter thread.
I converted the Twitter thread to a PDF and posted it on LinkedIn.
Bonus tip: If you use Instagram for business, you can share the same carousel there.
---
Step 4: Converting the article into a video
This is probably the most fun part of my weekly calendar. I take up any of my Medium articles and treat them like the script of my YouTube video.
A few modifications here and there, and I'm ready to shoot.
Having the content of the video ready makes the whole process extra smooth, and helps me reach a wider audience.
I also create content around my performance on Medium, which is better illustrated through a video than an article. This way, I can utilize even my Medium stats on YouTube.
Again, I can take clips from these YouTube videos, and share them on Twitter and LinkedIn.
---
Step 5: Sharing the video on newsletters
In my final step of cross-platform content sharing, I share the video with my newsletter subscribers with some added context.
This step allows me to reach the inbox of my readers directly and keep them engaged.
I also share Medium articles and other resources that can be helpful for my fellow writers.
If you don't have a newsletter, don't worry at all!
You can start slow with only 2 or 3 social media platforms to build credibility and a decent following. Expand this further when you have the bandwidth for it.
---
Consistency is the key
Your content is too precious to be used only once. My 5-step framework is the sure-shot way to get the most juice out of any idea.
To sum up my entire process, I:
Ideate and write articles on Medium.
Share highlights of the articles on Twitter.
Convert my tweets to PDF and share them on LinkedIn.
Utilize Medium articles to create YouTube videos.
Share the videos in my newsletter.
You can start by finalizing some social media platforms where you'd like to build your presence. Start slow with cross-platform content posting. Once you gain momentum, it's only onwards and upwards from there!
---
Love writing but don't know where to start? Join my FREE 5-day course. It'll teach you the successful writer's framework that took me 5 years to master.
---