Ranking BookTok Phenomenon Colleen Hoover Books
6 romances and 1 psychological thriller — you take your pick.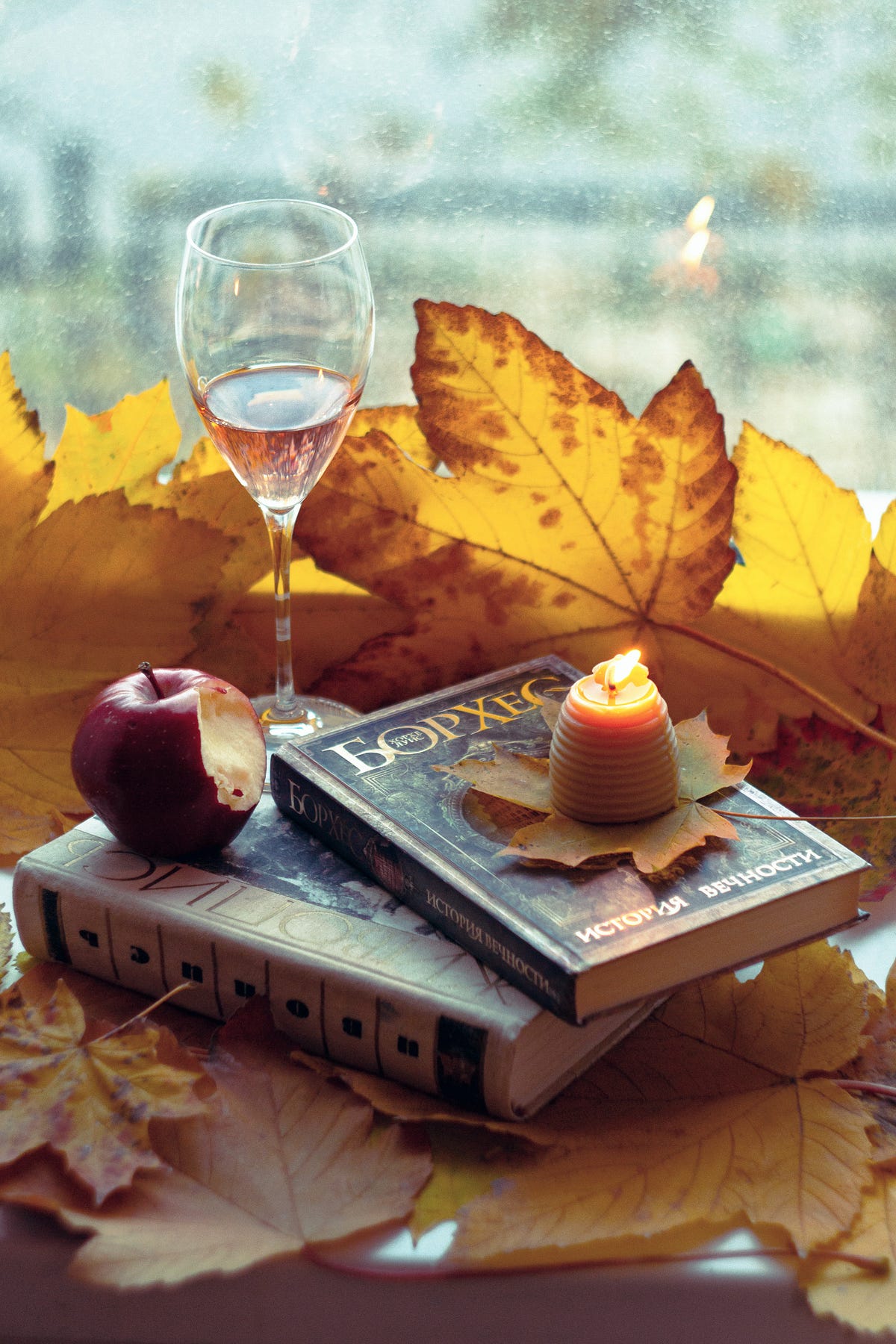 6 romances and 1 psychological thriller — you take your pick.
If you're active BookTok, it's impossible that you haven't heard of the queen of romance novels, Colleen Hoover.
You might have landed here after you read her masterpiece, It Ends With Us.
Hoover has given us many good reads, the first one being Slammed. I admire her book marketing skills a lot, even though I'm not a huge fan of her writing. She definitely knows what sells, and capitalizes on her fame without batting an eye.
Here are some of my CoHo reads, based on the order I liked them, from the most to the least.
(Note: The links mentioned in this article are affiliate links. If you choose to purchase these books through these links, it will help me earn a small amount of money — at no extra cost to you. Thanks!)
---
1. Verity
Lowen Ashleigh, a broke struggling author, is on cloud nine when she gets the offer to become a ghostwriter for a bestselling author, Verity Crawford. Since Verity is injured and unable to write, Jeremy Crawford, her husband, hires Lowen to complete her ongoing series.
Everything goes great until Lowen discovers Verity's unfinished biography that has bone-chilling secrets about her husband and dead children. Things complicate further when Lowen starts developing a soft corner for Jeremy.
Verity is the first Colleen Hoover book I read, and also my favorite. It's a dark psychological thriller that will give you chills and keep you hooked from the start, right until a very unexpected epilogue that completely tilts the scales.
My favorite quotes from Verity
"I think the idea of me is better than the reality of me."
"No one is likable from the inside out."
"Find what you love and let it kill you."
---
2. It Ends With Us
Lily Bloom is a survivor of a broken family who continues to hope for eternal love.
She falls for a handsome and mysterious neurosurgeon, Ryle. After meeting Ryle, she's sure that she found the love of her life. The intense connection they feel towards each other is undeniable.
But her dream of a perfect relationship comes crashing down when she stumbles into her first love, Atlas. Things take a downward turn from there, and Ryle starts showing his true colors.
It Ends With Us depicts how generational trauma can destroy a beautiful relationship. The plot combines a love triangle, steamy romance, a mother-daughter bond, and harsh realities like domestic abuse and childhood trauma.
My favorite quotes from It Ends With Us
"There is no such thing as bad people. We're all just people who sometimes do bad things."
"It stops here. With me and you. It ends with us."
"All humans make mistakes. What determines a person's character aren't the mistakes we make. It's how we take those mistakes and turn them into lessons rather than excuses."
---
3. It Starts With Us
On BookTok (and the internet in general), there was a huge fanbase rooting for a sequel showing Atlas and Lily's bond. The author understood the assignment and gave readers another romance novel, It Starts with Us.
Lily and Ryle settle for civil co-parenting, and destiny gives her another chance to feel loved by Atlas. Despite being divorced, Ryle is still a big part of her life. It's interesting to read how the relationship dynamics work between the two ex-lovers and a couple trying to find some stability after a lifetime of torment.
Though not as good as It Ends With Us, this book serves the purpose for which it was created: give readers hope that "happily ever after"s do exist.
My favorite quotes from It Starts With Us


"She's my person, and I am hers, and that's something I've known since the first week we met."
---
4. Reminders of Him
After spending five years in prison, Kenna decides to start afresh and returns to the town to reunite with her baby girl.
But to surprise, her family and friends are determined to keep her daughter away from her. Yearning to hold her daughter, Kenna becomes desperate for understanding and partnership.
She turns to Ledger Ward, a local bartender, for that emotional support. Soon they form a connection despite the pressure and difficulties. What happens next sets the tables for an unexpected turn of events.
Reminders of Him is fourth on this list despite a mediocre plot because I greatly admire the protagonist Kenna. Her story as a hopeless mother willing to do anything to reunite with her baby she never met, made my heart ache.
My favorite quotes from Reminders of Him
"Now that I've forgiven myself, the reminders of him only make me smile."
"Reading is a hobby, but for some of us, it's an escape from the difficulties we face. To all of you who escape into books, I want to thank you for escaping into this one."
---
5. Heart Bones
Beyah never felt loved by her family and had a difficult childhood. She even hated the last name that her family gave her: Grim.
This young girl on the verge of adulthood is hoping for a better life when an unexpected death happens. She goes to Texas for a few months with a father she barely knows.
Her plans change when she meets her opposite, Sampson who's her new neighbor. Their summer fling soon turns into an undeniable connection.
Heart Bones follows the trope most romance lovers crave:  A young girl struggling for a better future meets a wealthy and carefree guy.
I liked the storytelling and some parts gave me butterflies. But I'm not much into teenage romance novels. So I'd keep Heart Bones at the fifth place on my list. It is worth reading for those who love coming-of-age stories infused with romance.
My favorite quotes from Heart Bones
"Hearts don't have bones. They can't actually break."
"Love is a lot like water. It can be calm. Raging. Threatening. Soothing. Water will be many things, but even in all its forms, it will always be water. You are my water. I think I might be yours, too."
---
6. November 9
Fallon meets Ben a day before her flight and that event completely changes her life.
They feel a sudden spark and spend a whole day together.
Ben, a novelist, is intrigued by Fallon's eventful life and sees the protagonist of his next novel in her. They promise to meet each other every November 9 in LA for the next five years.
Despite various relationships in their private lives, Fallon and Ben are still drawn to each other and meet on the same day every year.
Until one day when Fallon feels Ben has been fabricating his feelings to complete his novel. Followed by several plot twists, November 9 is a tale of heartbreak, pain, and love.
November 9, a one-day-a-year romance book, is an interesting story that made me feel multiple emotions. The plot isn't that new or special, but you can give it a read if you love slow-burn romances.
My favorite quotes from November 9
"You'll never be able to find yourself if you're lost in someone else."
"When you find love, you take it. You grab it with both hands and you do everything in your power not to let it go. You can't just walk away from it and expect it to linger until you're ready for it."
"You can't leave yet. I'm not finished falling in love with you."
---
7. Ugly Love
It's said that love comes to find you when you least expect it, and Ugly Love is a story that proves this narrative.
Tate and Miles cross paths and sparks fly instantly. As neither desires commitment, they agree to be friends with benefits.
But things don't go how they thought and here starts the plot of Ugly Love. Can they find their happily ever after or live with a lifetime of regret?
Ugly Love is a typical friends-to-lovers story that might make your eyes watery. It depicts how a no-strings-attached couple gets attached. I liked the storyline, intense characters, and light-hearted aspects throughout the book, but the glorious representation of the 'I can fix him' attitude made me list this at the bottom of this list.
My favorite quotes from Ugly Love
"God gives us the ugliness so we don't take the beautiful things in life for granted."
"When life gives you lemons, make sure you know whose eyes you need to squeeze them in."
"I didn't fall in love with you… I flew."
---
For more book reviews, follow me on Goodreads.