Starting From Scratch, Here's How to Build Your Writing Portfolio
The complete guide to building an impressive writing portfolio that can bag gigs.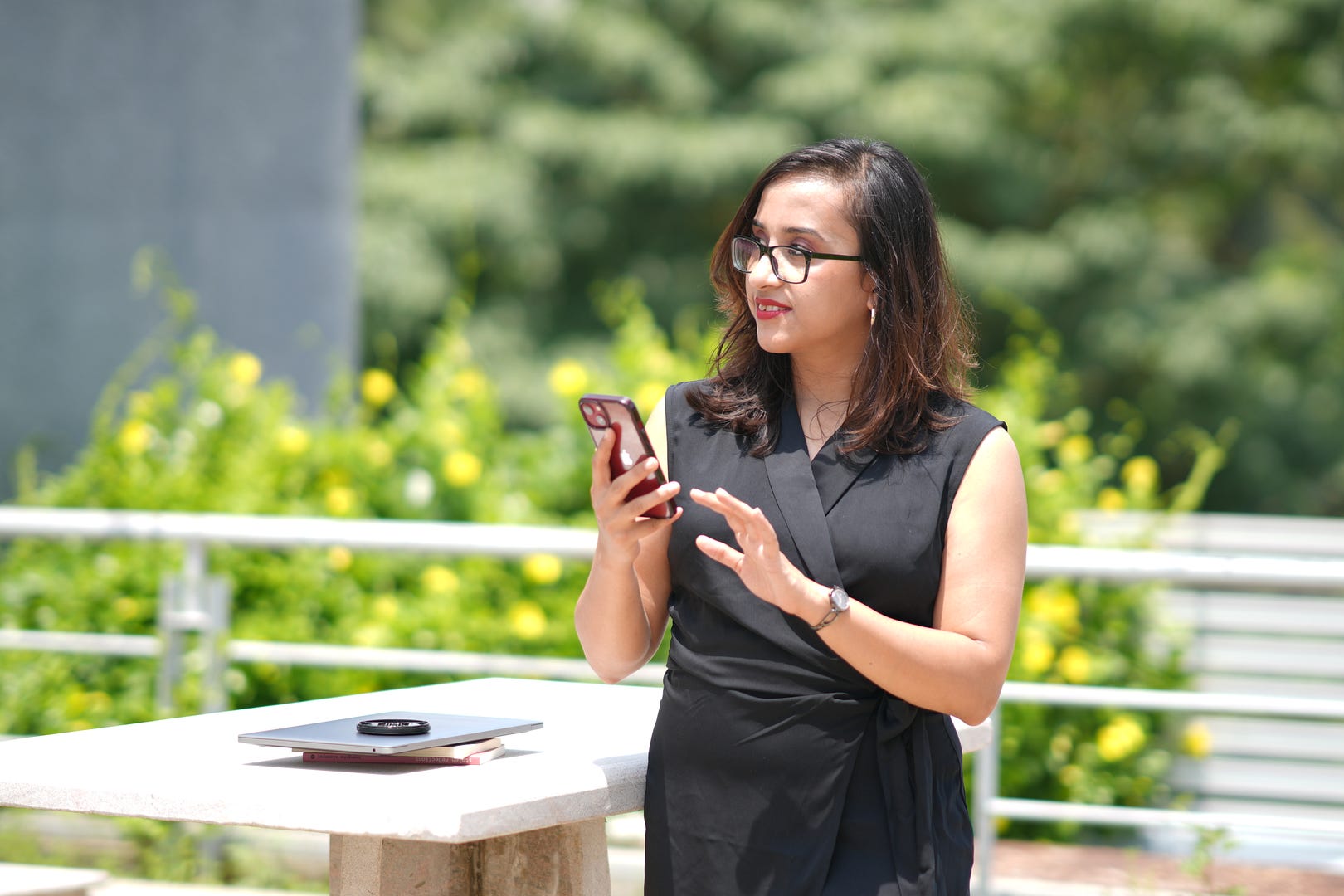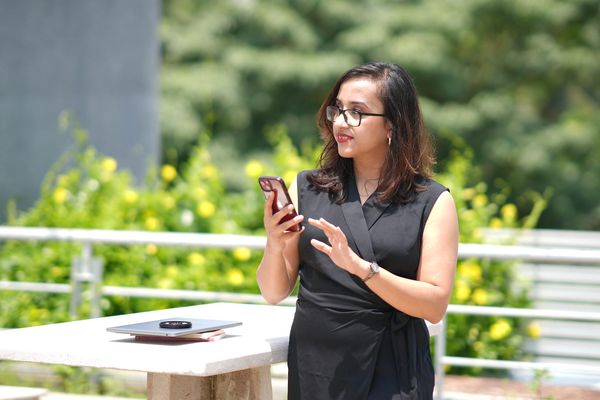 ---
The complete guide to building an impressive writing portfolio that can bag gigs.
I'll soon hit a decade of online writing.
I started writing online in 2014 on Quora. What began as writing answers to popular questions turned into writing articles by 2020 on Medium.
The accolades of top Quora and Medium writers were all a part of the journey.
Back then, not many people were writing online. I enjoyed the little perks of visibility by being an early bird.
Cut to 2023, there are 207 million digital content creators worldwide. The creator economy is thriving, but it also means that competition is savage.
If I were to start my writing career today, I have a roadmap to success. But before I disclose it, let's glance at the crucial step one to your writing success journey: having a stellar body of work.
Benefits of having a strong writing portfolio
It gives you an edge while pitching to freelance writing clients.
Your chances of getting accepted into websites that pay per article increase.
If you have reputed publications associated with you, there's a chance of closing more high-ticket deals.
A strong portfolio builds credibility and allows you to grow multiple income streams through digital products, courses, and consultation sessions.
Now that you're pumped up to reap the benefits of a good portfolio, here's a step-by-step guide to ace it as an online writer in 2023.
---
Step 1: Identifying your niche
The first client that approached me back in 2020 was a tech company that wanted deeply researched scientific articles I was least interested in.
I spent hours reading up on the subject and found it hard to start writing. In less than a month, I got tired of it and decided never to write for a client again.
In hindsight, I realized I was blowing off my chances of success by choosing the wrong niche.
It's always a good idea to pick a niche you're already curious about or have expertise in. You'll find topics around these domains more interesting to research and write about.
If you're just starting and don't know how to choose your niche, I've got you.
Here are some questions to help you brainstorm:
10 things you enjoy reading/researching about
10 things your friends come to you for advice
10 things you can talk about non-stop for 30+ minutes
Top 10 most-searched items on your YouTube search history
These are the first few topics that you're most interested in. Start from here and dive deeper into the topics to find your areas of expertise.
Once you've boiled down to a few niches, look for clients with vacancies in the particular areas of your interest. You can keep niching down with experience.
---
Step 2: Practicing in public
In all honesty, writing in public is intimidating.
What if I get the technicalities wrong? What if my writing is misinterpreted? The worst of all fears: What if I don't even get any readers?
These were some questions that haunted me before I started publishing my work online.
To skip such mental aerobics, I took the "safe" bet and kept writing in isolation. I thought I was polishing my work so I could present the best version of it online. But I was killing my chances of ever improving. How?
I got no feedback on how my writing sounds to the public.
I had no chance of understanding writing platforms or how algorithms work.
I couldn't build a community since no one was following you or your writings.
Initially, you may not feel the need to write publically. But as you exhaust your leads and scope, you'll seek support from a community.
This is where writing online comes of great help.
When you publish your work on a platform, it gathers feedback to improve your craft. You can then create content that resonates with your readers to overcome the disadvantages of writing in isolation.
---
Step 3: Quantity over quality
Repeat after me: Perfectionism is a trap.
As a new writer, I struggled with getting my articles perfect. This drill stopped me from publishing more work online.
To create a strong portfolio, you need to have good published content that draws readers' eyeballs. You can build your audience faster by publishing a lot in the beginning.
Some other advantages of publishing daily content are:
The feedback helps improve your writing skills.
The process helps figure out your audience and their expectations of your content.
You gain experience in writing on all topics of your interest and can refine your niche further.
Once your articles gain traction, the algorithm will also love your content and boost it for better readership.
While starting, focus on quantity over quality. Good content will suffice to get more readers on your page. There's no end to perfectionism, so don't let it become the hurdle on your path to being a writer.
---
Step 4: Attaching your name with reputed publications
The final step to having a top-notch portfolio is to have your by-lines in reputed websites and publications.
It's not that simple to get in. Still, you have to start trying from the beginning.
Hunt for reputed websites or publications in your niche and start pitching to them. This is a quick way to build credibility and use these links to get more leads. Most websites have detailed guidelines on pitching, so do check them out.
Don't get disappointed if your initial pitches don't even get a response. Editors often have a lot on their plates. Your first few articles on your own website/writing platforms may not get any views.
For the first few months, no one will care about you or your work. That's the harsh reality. But you have to keep your eyes set on the bigger picture and stay consistent for the long term.
Two quick tips to get better at writing online are:
Always write with a vision in your mind. Ask yourself: Where do you see yourself in 5 years as a writer? Write articles to get closer to that goal.
Aim at helping at least one person with your words. You're not in competition with anybody. You don't have to be the best writer in the world. If even one person benefits from what you write today, it won't be long before your community grows.
When you deliberately change your mindset, it'll reflect on your work. Soon enough, you can have reputed publications accepting pitches and helping you add powerful by-lines to your portfolio.
---
Final Words: A Strong Portfolio Awaits You
Your writing portfolio is the first thing any potential lead will check. Even if you're beginning your writing career, you can have a strong portfolio.
Remember these four tried and tested tips to start your online writing journey from scratch:
Niche down early in your career to gain better expertise in that domain.
Expose your writing to public platforms and positively accept criticism to hone your craft.
Don't obsess over quality, and publish more articles to build readership.
Pitch to reputed websites and publications in your niche to gather credible by-lines and leverage them for more leads.
If you diligently follow these steps, your portfolio will soon advance to the professional scale from a beginner one. You just need to put all your hard work into it.
"Portfolios are everything, promises are nothing. Do the work." - Chase Jarvis
---
Love writing but don't know where to start? Join my FREE 5-day course. It'll teach you the successful writer's framework that took me 5 years to master.
More on daily writing here —