These Noob Mistakes Could Be Killing Your Career as a Creator
Avoid them to get a headstart in the content creation biz.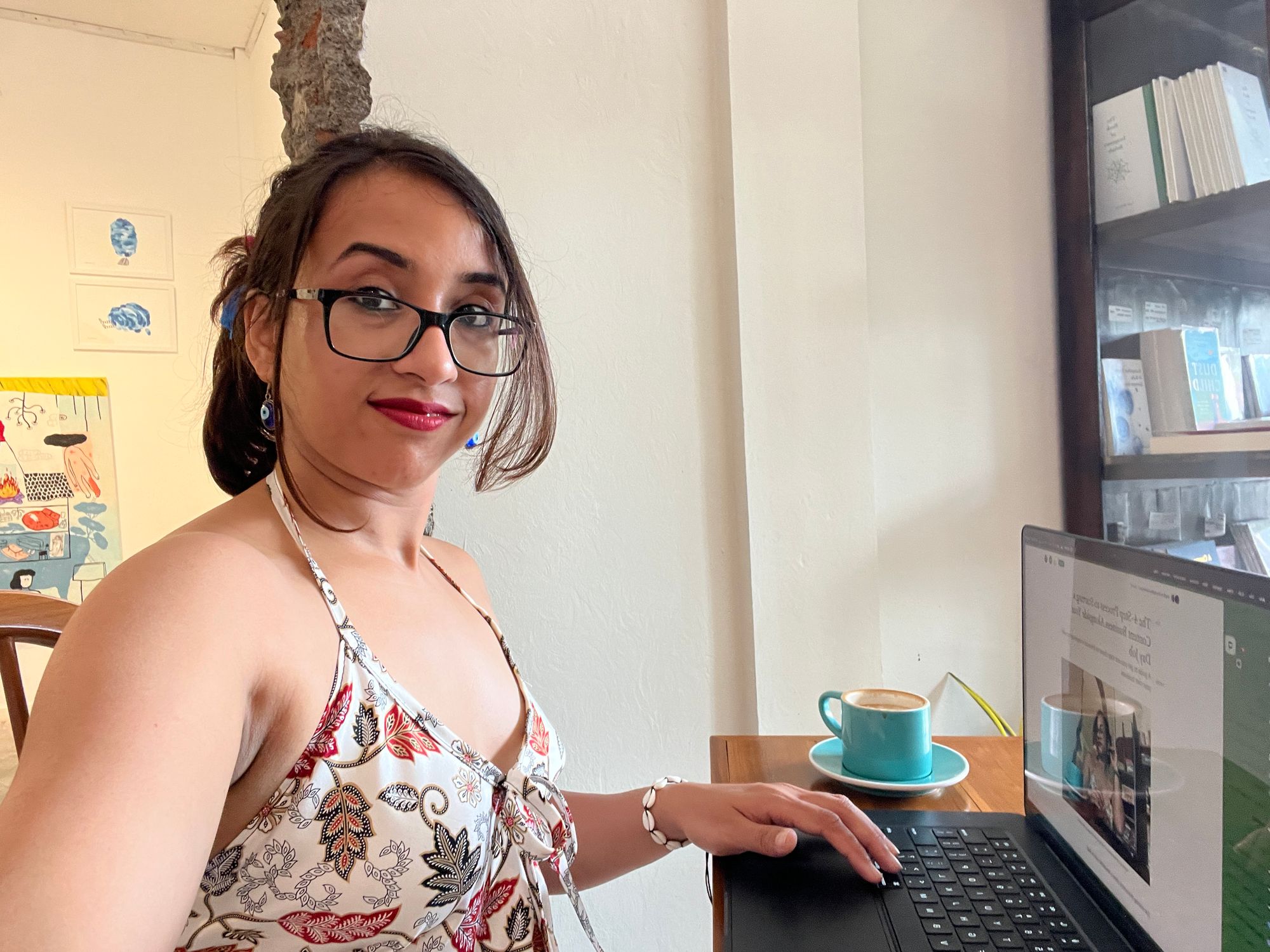 Avoid them to get a headstart in the content creation biz.
What's the first thing that comes to your mind when you hear "hacks to create viral content?"
Followers. Likes. Fame. Money.
You must be thinking of similar things, but the reality is quite different. Not every content creator can boom with random hacks floating on the internet.
Content creation is hard, and there's no middle-class in the creator economy. You can either be flush with resources or struggling to make ends meet.
In 2023, the creator economy is bigger than ever. Over 207 million creators are a part of the global creator economy. Out of this, 162 million creators are amateurs. How can you make sure to join the team rich from full-time content creation amidst this competition?
I started my journey as an online content creator in 2014, but I got consistent in 2020. That was the game changer.
3 years later, I'm a full-time creator, making a decent living out of the internet. I can work 2–3 hours a day, take vacations as and when I please, and still have a consistent flow of money. 
In fact, I'm writing this article from a cute little cafe in Bali. Today is the last day of my 15-day vacation, and I couldn't have been more grateful.
This lifestyle came to me later than many creators because I made some rookie, avoidable mistakes at the beginning of my career. To help you become an income-generating content creator, I'm listing down the mistakes you should avoid making.
---
Mistake 1: Overcommitting
Content creation is a lucrative industry.
How hard can it be to upload a video on YouTube, share it on Twitter (now called X), and upload a clip on Instagram and Facebook? Turns out, it can be pretty daunting.
Many creators use different social media platforms to reach different target audiences. While their niche can be the same, the message changes according to the medium.
This is why you shouldn't make the mistake of starting too many channels at once.
It is a sure-shot way of overburdening yourself and quitting before getting any substantial results.
My best suggestion is to start with only ONE platform. Once you find your rhythm and establish a follower base, you can diversify.
Repurpose old content to build your audience on multiple platforms. 
Turn blog posts into a videos. 
Add more details to a Tweet thread or LinkedIn post to make it an article. 
Send high-performing social posts as newsletters.
Experiment with your content format to find the best platforms for your brand instead of starting with everything at once.
---
Mistake 2: Posting without a plan
Imagine this: You've written on LinkedIn regularly for 3 years and amassed 80k+ followers on the platform.
Such visibility can do wonders for your business, right?
I know a LinkedIn creator with these stats. Still, he's earned less than $1000 through LinkedIn. What a missed opportunity!
If you regularly post random content on LinkedIn, you'll eventually find readership. This doesn't translate to any real-world value. The numbers glare from the dashboard as vanity metrics.
Posting every day without a plan is equivalent to not posting at all.
Before starting your career as a creator, jot down your goals and define what you need to get there. Once you have a basic framework, build a content strategy following the steps to achieve your goals.
Only then, should you start posting.
---
Mistake 3: Posting for the sake of posting
This mistake is closely associated with the last one.
I've seen many creators ride the trending bandwagon and post random stuff throughout the day. You'll find their feeds full of random posts, memes, half-baked articles lacking decent research, and impromptu short-form content.
Why do they do this?
They simply want to stay relevant and consistent. If they don't have daily post ideas, they rely on random shares to maintain their posting cadence.
If you make this mistake, you ultimately lose the audience's confidence. Your followers can't depend on you to get relevant and quality content. They slowly stop engaging with your content.
When the algorithm sees you're posting frequently but the reactions are slow, it further penalizes you.
No matter how many social media gurus tell you to post daily, don't start random posting. Share your opinions on social media only when you have something valuable to post.
You can post twice a week, and even that's consistency.
As a famous song by King goes, "Sometimes being late means being right on time." Trust the process. Don't add to the meaningless chaos, but focus on adding value. Your growth curve can be slow, but it'll be steady.
---
Mistake 4: Switching niches too frequently
This is another common mistake new creators often make.
Social media trends are volatile. You don't have to post on every latest cool thing to stay relevant.
If you keep switching niches, you'll only confuse your audience and the algorithm. Such erratic posting won't let you become a thought leader on one topic.
For example, I talk about books, productivity tips, and building an online writing business on LinkedIn. If I suddenly start talking about politics and international relations, my audience won't find it relatable.
Maybe one of my random posts will go viral because it agrees with most people's worldview. Still, it'll be detrimental to my brand in the long run.
Additionally, if the trending topic loses relevance, so will you. You won't have any raft to hold on to, simply because you never stuck to a niche based on your expertise.
---
Mistake 5: Only talking about work
When I tell you to share meaningful content, it doesn't mean you should restrict yourself to work talks.
It's also important to show your personality to your readers. Only a human touch can distinguish your posts from AI-generated content.
Show your vulnerabilities and lows — then discuss how you overcome them. Such heartfelt posts will attract your tribe — people who resonate with your thought process.
When your relatability factor increases, your audience starts trusting you more.
Build a content strategy that allows space to share personal anecdotes regularly to keep the audience engaged.
---
To err is human
Even if you try hard, you'll make mistakes at the beginning of your creator journey. The key to success is to learn from them and implement the learnings in your strategy.
The 5 most common mistakes to keep in your mind are:
Overcommitting and posting on several social media platforms in the beginning
Posting without any planned social media strategy
Posting for the sake of consistency
Switching niches too frequently
Only posting work-related content
"Smart people learn from their mistakes. But the real sharp ones learn from the mistakes of others." — Brandon Mull
This is your indication to avoid these common mistakes, and soar high as a content creator in 2023.
---
Love writing but don't know where to start? Join my FREE 5-day course. It'll teach you the successful writer's framework that took me 5 years to master.
More on achieving success in writing here —