Unconventional Reads I Owe My Time Management Skills to
Not your everyday self-help book recommendations list.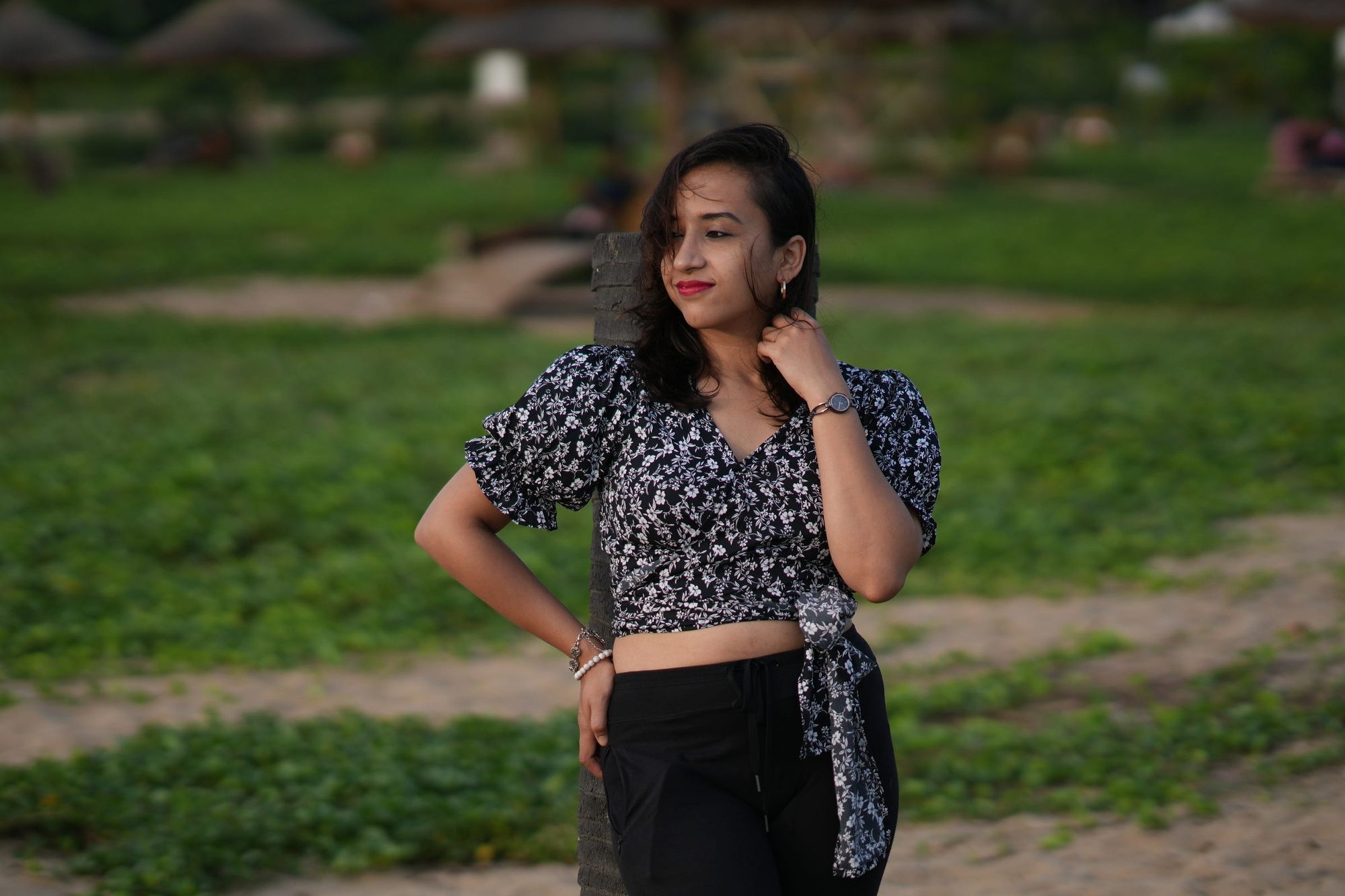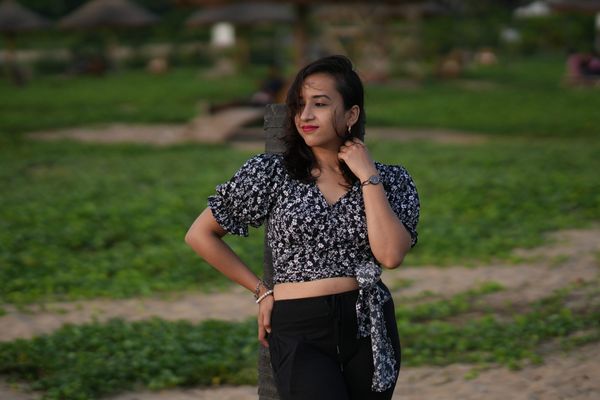 ---
Not your everyday self-help book recommendations list.
I hadn't been to the gym in 32 days.
I opened my laptop right after I woke up, and continued working well into the night.
I'd forgotten the last time I finished a book, and my mental health was down the drain. Even after working for 12+ hours every day, I went to bed feeling like I was useless, unproductive, and would never be able to achieve my dreams.
On one such gloomy day, a friend I'd known for long checked in on me. When she found how I was living, her response wasn't pity or understanding. It was curiosity.
"How could you let this happen to you?"
I was taken aback by her question. I'd been convinced this was something that happened to me.
But was I to blame for my state?
My friend's words gave me the reality check I needed: It was time to get back in the driving seat of my life. I had to learn how to manage time better, and fit in enough slots in the day for fun, physical activity, hobbies, and socializing.
Time management is a tricky skill to learn, but thankfully, I didn't have to figure out everything on my own. I went back to my old best friend — books.
Today, I work for about 2–3 hours each day. I exercise regularly, am learning pole dancing, go on daily walks with my dog, and am in general a much better place than that dark phase I found myself stuck in.
If you've been struggling to manage your time, I've got your back. Here are my best picks on time management that will teach you how to manage your tasks and enjoy your life.
---
1. Make Time by Jake Knapp and John Zeratsky
For effective time management, you need to be intentional about where your attention goes. This world is full of distractions, making it hard to focus on our tasks.
Make Time is a handy time management book to teach you how to take control of your time and focus on what truly matters.
The things I struggled with the most was feeling overwhelmed by the constant stream of information through emails, social media, and my never-ending to-do list. Make Time taught me how being in the present moment can solve most time management issues. I learned to reflect on how much progress I made on a weekly and monthly basis.
This is a great book to learn how to not let time control you. It gives insights into sleep, nutrition, and physical workouts to optimize energy levels. It teaches how to simplify things for better time management.
My biggest takeaways
Highlight the most important task in a day and do it as soon as you wake up.
Busyness doesn't equal productivity or success. Learn to question societal norms and expectations around work and prioritize activities that align with your personal values and goals.
My favorite quotes from Make Time by Jake Knapp, John Zeratsky
"Believe in your Highlight: It is worth prioritizing over random disruptions."
"Every mistake [is] just a data point."
"Perfection is a distraction — another shiny object taking your attention away from your real priorities."
---
2. The One Thing by Gary Keller and Jay Papasan
The key to accomplishing the biggest goals in life lies in one simple thing. The book, The One Thing, focuses on the concept of achieving extraordinary results by narrowing your focus and concentrating on the most important task at hand.
It emphasizes the power of focusing on "the one thing" that will make the biggest impact on your goals and success. First, start by asking yourself this question: What's the one thing I can do that will make everything else easier or unnecessary?
The answer will calm your mind and give you the clarity you need. Once you create a habit of working on your smaller goals, several related actions follow that will bring you greater success, also called the Domino Effect.
My biggest takeaways
If you know how your life needs to look 30 years down the line, you'll never struggle with making day-to-day decisions.
More than hard work and luck, alignment with your vision and core values are important.
Small steps matter more than you think, especially when these steps are in the direction you want your life to eventually lead.
My favorite quotes from The One Thing by Gary Keller, Jay Papasan
"A life worth living might be measured in many ways, but the one way that stands above all others is living a life of no regrets."
"Your next step is simple. You are the first domino."
"Extraordinary results happen only when you give the best you have to become the best you can be at your most important work."
---
3. The 80/20 Principle by Richard Koch
The Pareto Principle, also known as the 80/20 rule, says that roughly 80% of effects stem from 20% of causes.
It's a myth that working harder and staying busy will lead to greater success. Instead, prioritizing 20 percent of tasks and working strategically can be more effective.
The 80/20 Principle by Richard Koch is a groundbreaking book that unveils a simple yet powerful concept of the 80/20 rule that can revolutionize how we approach productivity, efficiency, and decision-making.
The book explains how this principle applies to various aspects of life, business, and personal development. It demonstrates how to harness this principle to
streamline work processes,
identify key areas of focus, and
maximize output.
Give this book a read if you want to reflect on where you waste your time and how you can free up your schedule for productive tasks.
My biggest takeaways
The common mistake most people make while making a to-do list is that they want to accomplish all tasks in a single day. The correct approach to do this is to prepare a list of tasks and prioritize 20 percent of tasks that can give you long-term benefits. Then you'll have enough time for the most important tasks.
My favorite quotes from The 80/20 Principle by Richard Koch
"Those who seize the day become seriously rich."
"The way to create something great is to create something simple."
---
4. Organise Tomorrow Today by Jason Selk and Tom Bartow
Time management is a skill that takes willpower and practice to accomplish. Organise Tomorrow Today is a book that will teach you effective time management, prioritization of tasks, and mental toughness in the most actionable way.
It has valuable insights into sports psychology, personal development, and neuroscience. Some groundbreaking techniques like the Two Minute Drill and Screensaver technique can help you overcome the procrastination loop and distractions.
Just like a physical workout routine, everyone should have a mental workout routine. This involves daily visualization of goals, actions, and success. Time management is easier when you break down larger goals into micro goals and create personal triggers for success.
My biggest takeaways
The best thing I like about the book is the Daily Questions technique. It's a set of questions one should ask themselves every day to measure progress and stay on track. These questions are mainly focused on goals, priorities, relationships, and self-care.
I learned how maintaining energy levels throughout the day and utilizing the times of peak energy can boost productivity. One thing we must remember if we want to manage our time like a pro is to avoid negative self-talk and be kind to ourselves.
My favorite quotes from Organise Tomorrow Today by Jason Selk, and Tom Bartow
"Greatness is predicated on consistently doing things others can't or won't do. Simply put, success is not about being brilliant. It is about being consistent."
"But we believe — and strongly recommend — that you reemphasize the personal element of your "3 Most Important / 1 Must" and make those connections directly, either face to face or over the phone. There's often a direct correlation between in-person communication and your level of success."
---
5. Time Management In 20 Minutes A Day by Holly Reisem Hanna
If you want to learn everything about time management but lack patience to read 300 pages, then Time Management in 20 Minutes a Day is the best read for you.
In this 100-page practical guidebook, you'll get actionable strategies to save time such as
fixing a time every day to check your inbox,
grouping similar tasks into a single time block,
using time blocks for every task,
virtual to-do lists, and
making a "stop doing" list of things.
You can start exercising time management in 20 minutes by listing your prioritized tasks and setting goals, both long and short-term. This book teaches us how to use technology wisely instead of getting distracted. All you need is a quiet 20 minutes every day to plan your goals and manage time better.
My biggest takeaways
Take breaks without needing to "deserve" them.
Delegate tasks and say no to the things that don't interest you.
Avoid overcommitting and be realistic. We all have big goals and dreams to achieve, but it takes a lot of patience and time management practice to accomplish them. Know your mental capacity and plan your day accordingly to avoid burnout.
My favorite quotes from Time Management in 20 Minutes a Day by Holly Reisem Hanna
"The best time management system is the one that works for you. There is no "one-size-fits-all" when it comes to productivity."
"One look at an email can rob you of 15 minutes of focus."
---
For book reviews and recommendations, follow me on Goodreads.