Unfair Advantages That Let Me Write Faster Than 90% of Writers
Steal them to churn out valuable content every day.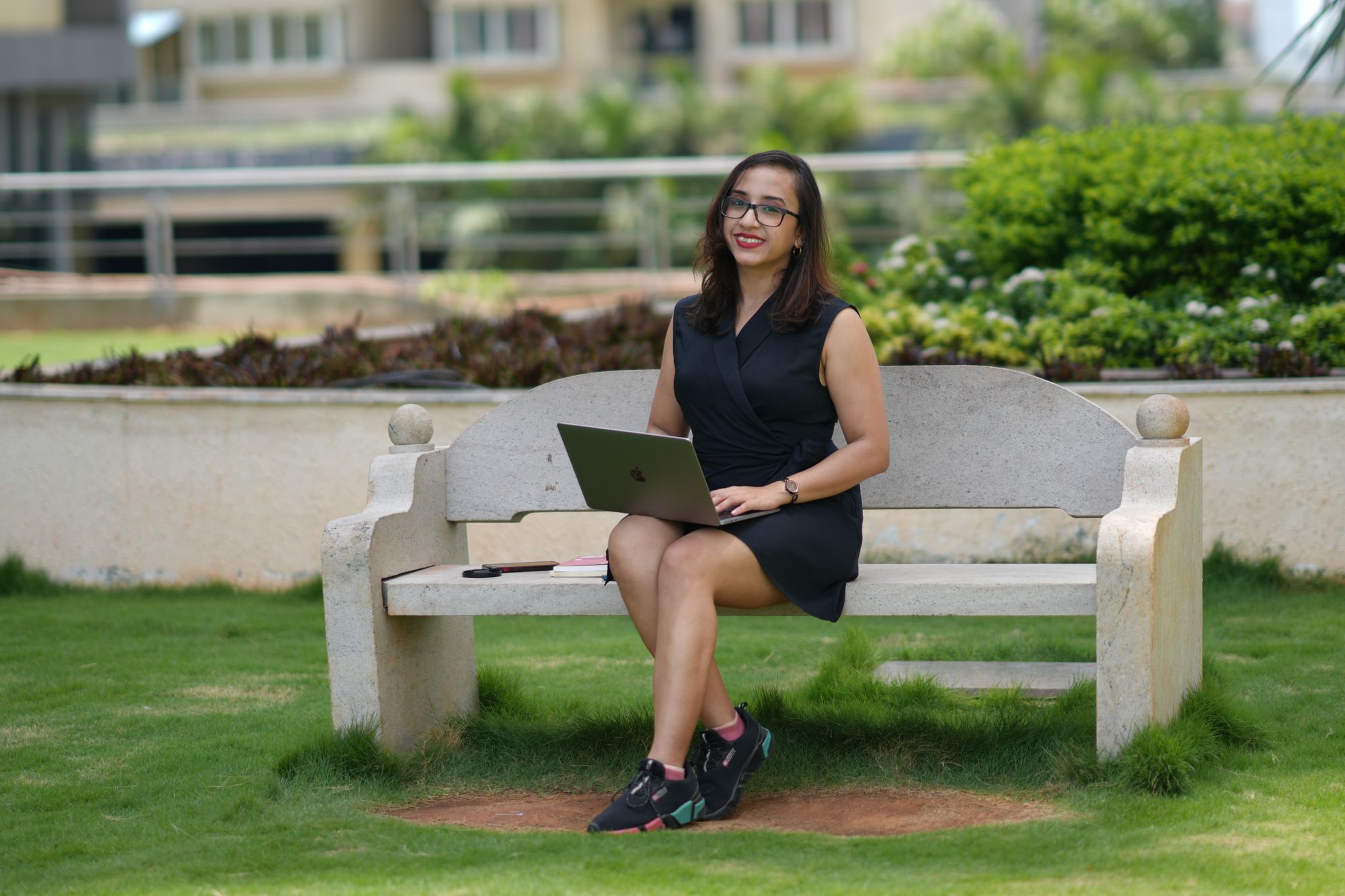 ---
Steal them to churn out valuable content every day.
800+ articles in 3 years. 15+ articles a month.
That's my frequency of publishing online.
My DMs are full of people asking how I show up every day and write consistently.
The secret is to write faster, so it doesn't feel like a task.
Here are the seven unfair advantages that let me write value-adding articles daily. You can steal them and apply them to your content strategy to level up your online writing game.
---
1. Pick topics wisely
My regular readers, have you ever noticed a pattern in my writings?
Most of my content is around self-improvement and writing. I'm always excited to talk about and learn more about these subjects.
Credit to my curious nature, I experiment with my routine and habits, and observe its impact on my productivity.
These experiences make great content and I love writing on them even when I'm completely spent.
When you write about the topics you're passionate about, you'll notice that:
Ideas come to you quicker.
There's no need to spend hours on content research.
Your passion will reflect in your work, and draw readers to your energy.
To get the best results from this tip, list all your areas of interest. Figure out which topics have the best stories and start writing.
---
2. Outlines matter more than you think
Most people wait for inspiration to strike before they start writing.
I see plenty of writers lamenting on the internet over writer's block — a state where they struggle to write. Writer's block is real, but I've devised a trick to beat it.
My go-to hack is to ideate daily. Every day, without fail, jot down 10 ideas in an idea book.
This activity will ensure you don't run out of ideas even on the gloomiest days.
But that's not all. Another helpful trick is to outline articles before writing.
After noting down 10 ideas, outline 2 probable articles every day. This way you'll have the groundwork set when you start writing.
Forget staring at a blank screen and blaming the delay on lack of inspiration. Now you're in charge.
---
3. Quote search can be a full-time job
My friends and family have labeled me crazy for this habit, but I stick with it because it works like a charm.
I'm obsessed with collecting quotes from everywhere. It can be a dialogue from a movie or TV show. It can be quotes from a book, a social media post, or a conversation.
I keep on adding them on my phone's "Notes" app. This way, I build a repository of quotes that align with my worldview.
No more scouring for quotes in the middle of writing an article. My writing is free-flowing and less time-consuming because I keep my research handy.
---
4. Write like it's for your eyes only
I used to be a proud perfectionist.
If my sentence had one comma missing, I had to go back and edit it. This practice consumed unnecessary minutes from my writing hour and slowed my process.
This is why I had to let go of perfectionism. I started writing like I was the only one who'd ever read it. Write first, edit later: This is a simple mindset shift that freed me from all the to and fro I did while writing.
I started writing in one go, without even tracing back to correct spelling errors. The polishing, refining, and editing came at later stages. This sequence helps me write faster than most of my fellow writers.
---
5. Ideas need time to marinate
You remember the idea book and outlines, right? Usually in the morning, I pick the outline I want to work on. I write in the evenings, so I have the entire day to think about the topic.
Even when I'm not writing, the article takes shape in my mind long before I type the words on the screen.
Thinking about what I'm going to write gives me ample time to chuck out irrelevant information. This way, I approach the article with better clarity while writing. This habit also eliminates unnecessary thinking when you sit down to write.
---
6. Flowery language needs to leave
I always remember that I'm not writing an academic paper. My language doesn't have to be professional and rigid, full of words you'd have last seen in a dictionary.
I prefer to write my articles in a conversational tone. In my head, I'm talking to a version of myself from two years ago. Our conversation is the article, and it flows on the keyboard like conversations do.
This way, I don't have to waste time looking for synonyms and idioms that sound flowery and intelligent. Anything that goes into a thoughtful conversation can have a place in my writing.
---
7. Only aim to publish
When I let go of my perfectionism, I realized how much time I wasted on refining my work.
On most days, I couldn't publish an article because it didn't meet my expectations.
Most writers face the same difficulty, as they crave perfection. They get stuck in a loop of writing and rewriting. This chase never lets them publish.
My goal as an online writer is to publish. I can make do with an imperfect article. If even one of the readers can find value in my words, my job as a writer is done. So publish, and don't chase perfection to oblivion.
---
Final words: You can do it too
If you told me in 2020 that I'd be churning out 15+ articles a month and making a full-time living from writing today, I wouldn't have believed you. No pinching or slapping. I'd have been in outright denial. But here I am. You can be here too.
You need a good writing speed to publish daily on Medium and social media platforms. Today, I claim to write faster than 90% of writers because:
I write about topics I'm genuinely interested in.
I outline before I write.
I look for quotes all the time.
I write first and edit later.
I let ideas marinate through the day.
I don't write in a flowery language.
I keep my eyes straight on the goal: publish daily.
To achieve this speed, write down these pointers as a checklist in your journal. Glance over them every day and bring them to practice. Follow these tips, and soon you'll be reaping the benefits of consistency.
---
Love writing but don't know where to start? Join my FREE 5-day course. It'll teach you the successful writer's framework that took me 5 years to master.
More on daily writing here —