Writers, These 6 Small Self-Investments Can Pay Off In 5 Years
Work hard today to shape a better tomorrow as a writer.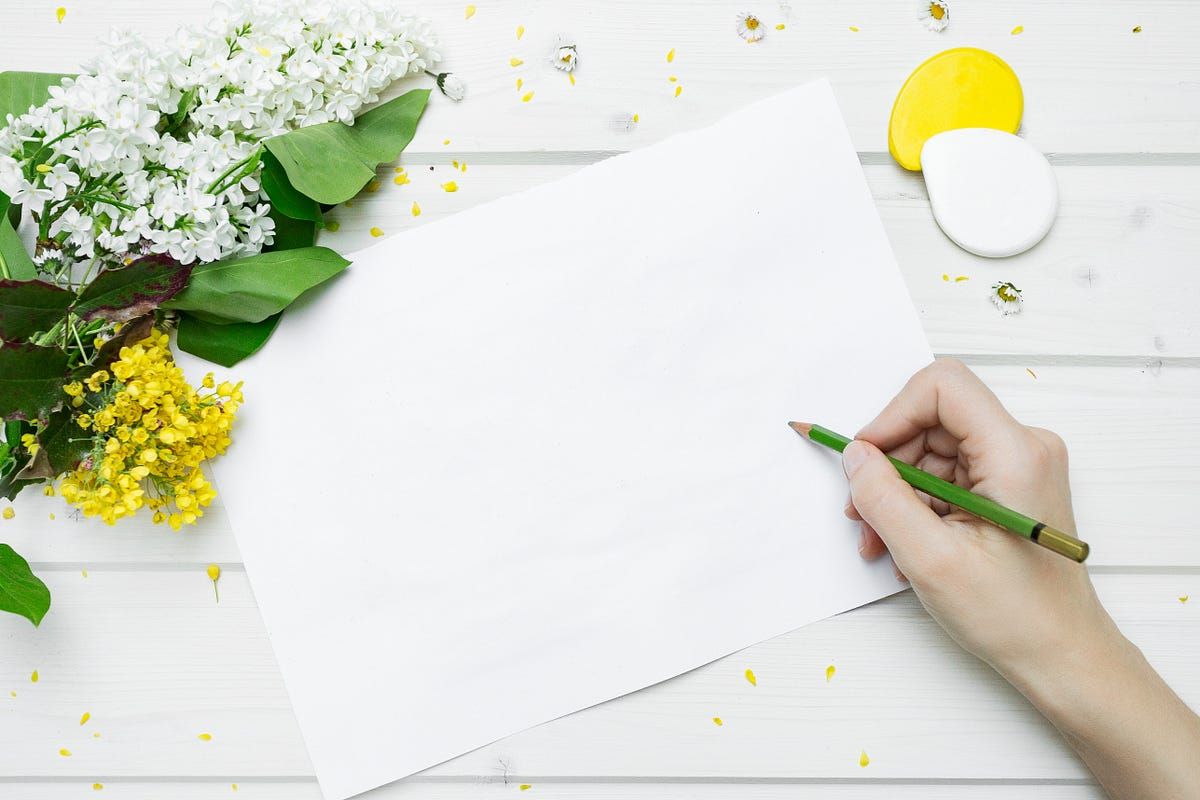 ---
Work hard today to shape a better tomorrow as a writer.
Overnight success. Does it really exist?
Or is it something that only appears so from the outside?
One viral post or video is all most writers dream of. But virality isn't all it takes to achieve success.
That one viral piece of content comes with persistence and years of dedication. It's hard to stay patient and take baby steps in a creative yet competitive world to reach the top.
This post is all about what writers can do to make it big instead of daydreaming about becoming an overnight sensation.
I've chunked down this guide into six small self-investments you can start today that will pay you off well in the next five years. All you need is a growth mindset and a never-give-up attitude.
---
Publish online
The biggest fear among new writers is displaying their work online.
It could be a fear of judgment or unwanted criticism.
You have to look at the bigger picture, though. There are enough reasons to start writing online that work in your favor in the long run.
You can start writing on anything that interests you and find your voice along the way. Publishing online exposes your work to a large audience that gives direct and instant feedback.
Track the likes, views, or comments closely to make the best out of the free feedback. This will help you understand what your readers want from you.
Pick a social platform like Medium or LinkedIn.
Pick a few topics you love talking about.
Gather data from engagement.
Be consistent.
With time, you'll figure out your niche and learn to network with fellow creators. Establish yourself as a writer on the platform by showing up regularly and building your personal brand.
Compile the best of your work to build a portfolio using basic tools like Canva. You can find potential clients or opportunities to start writing professionally and monetize your skill.
---
Read books instead of online content
Rely on online content for trending topics, but don't limit yourself to it. The online platforms are data-driven and often show the type of content you usually talk about.
This limits you to an echo chamber that can kill your creativity. It gets harder to absorb constructive criticism or accept a differing viewpoint.
You also tend to get easily distracted while scrolling and lose track of time.
Reading is essential to learning and developing unique ideas. The internet might get you unlimited topics, but it's what everyone else's thinking or talking about. Books are the better alternative. They expose you to different styles and keep your brain focused while reading.
This ultimately makes you a better writer in many ways:
Enhances your critical thinking
Stimulates creativity and imagination
Improves your vocabulary and content delivery
Makes you more accepting of new ideas and approaches.
---
Track what you learn in your second brain
Ideas don't take long to disappear. Jot them down when they come, so you don't lose track later. Keep a notebook around, or a digital app could help.
My favorite tool is xTiles. I use it as a brain dump to collect all the learnings I might want to use in my writing.
Keeps my notes organized, searchable, and accessible all the time
Stores all the important links, research material, and even deleted content in one place
Saves me from information overload or missing out on the important stuff.
---
Build an email list
Even if you have thousands of readers on a social platform, what if that platform shuts down tomorrow? You'll lose your precious audience in an instant. It has happened before with the TikTok ban for Indian creators.
You need to have a reliable alternative. An email list can be the most direct and fail-safe way to connect with your audience. Unlike social platforms, a newsletter:
Ensures your content reaches your target audience, regardless of the algorithms.
Establishes a genuine relationship with your readers when you show up in their inbox.
Allows you to monetize your writing skill by selling a product/service or through paid sponsorships.
---
Explore video/audio content
Writers don't have to limit themselves to text-based content anymore. Explore other formats like podcasts, YouTube, etc. Even if you write books or blogs, audio/video formats are cool ways to reach a wider audience.
Users connect on a deeper level to your personality when they watch and hear you talking. These formats create collaboration opportunities with other creators, making it a smart way to tap into an existing audience and build your brand awareness.
9 out of 10 people want to see videos from brands they follow in 2023.
79% of people make their buying decisions after consuming video content.
62% of young consumers aged between 13 to 39 listen to podcasts. Everyone is hopping on the trend because it's easy to consume on the go while driving, cooking, etc.
The best part is you can easily create high-quality audio/video content with minimal effort under an affordable budget.
Repurpose your existing content for videos or podcasts if you already write blogs.
Use your smartphone to record videos or audio clips. No need to invest in expensive equipment.
Use free editing tools that are available online.
---
Learn from online courses
The digital landscape and user behavior keep evolving with time. Upskilling is as important as creating content consistently.
You can start with free online resources, but it's best if you can gain hands-on guidance.
Buy online courses from creators you know and trust
Get on consultation calls from experts
Opt for a mentorship program from writers or creators from your niche.
Such investments are worth your time and money. They can 100x increase your investment in 5 years.
---
Final Words
If you've got a knack for writing, 2023 is the best time to do it for a living. Feel free to use this guide to find your niche, develop a unique voice, and make it big as a writer.
I've covered six small investments that every writer must start doing to become a pro:
Publish content online
Read books instead of online content
Track what you learn in your second brain
Build an email list
Explore video/audio content
Learn from online courses
This practical guide will improve your writing skill, reach, and build your personal brand. Start your journey today to make the most of your writing career in the next five years.
---
Curious about how to land high-paying freelance clients? I've designed a detailed 90-day action plan to shortlist, pitch to, and convert high-value global clients. 100+ writers have benefited from this framework so far. You can be the next.
---
If you found this article valuable, here are some others that will help you become a successful freelancer: